Pizza Box Folding Machine
The pizza box folding machine converts box blanks into shaped-bottom, open-top pizza boxes, mailer boxes, and postal boxes for manual loading.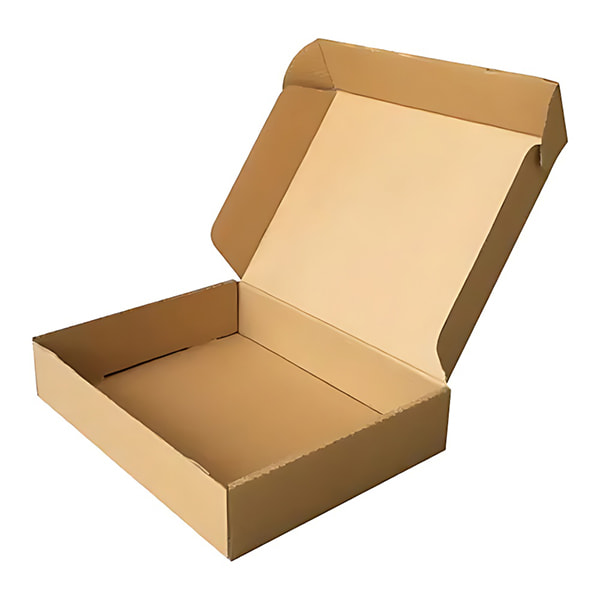 If you need such a machine to fold these types of boxes instead of handwork, you are welcome to contact us via Email or WhatsApp.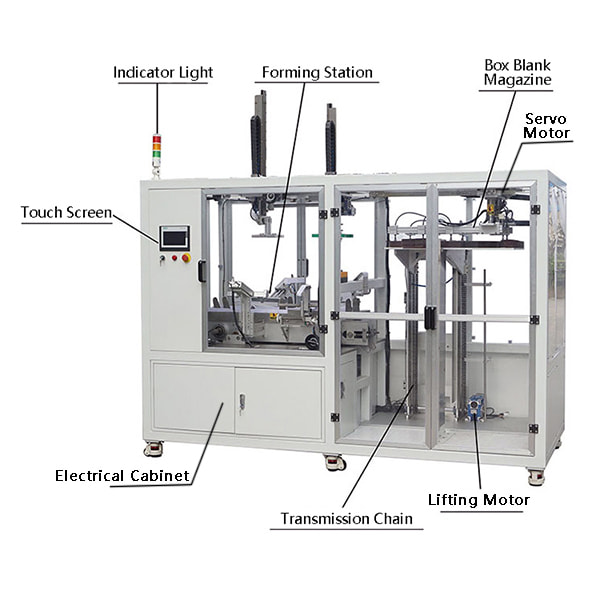 Email: info@sirosilo.com
WhatsApp: +8617312124727
Working Principle
The automatic pizza box folding machine first absorbs a box blank and transports it to the forming station;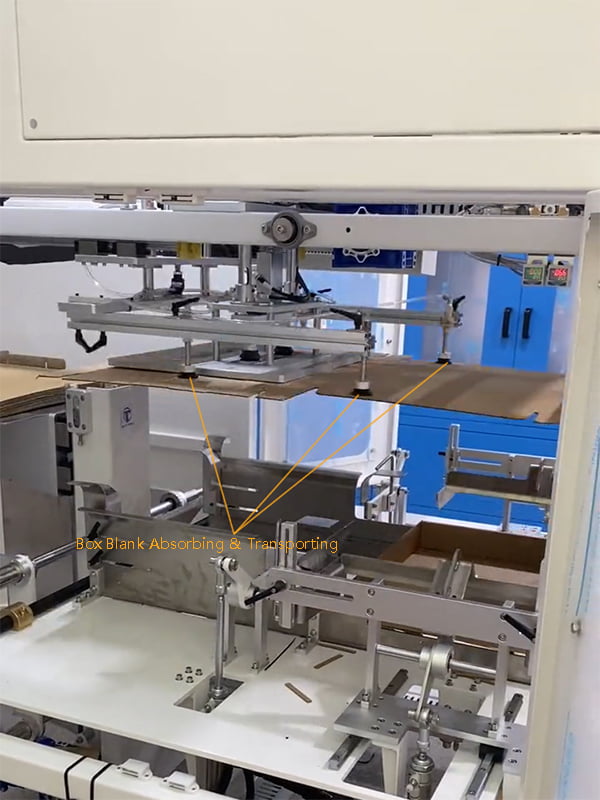 Then, it completes bottom shaping and side panel lock tab insertion at the forming station one by one;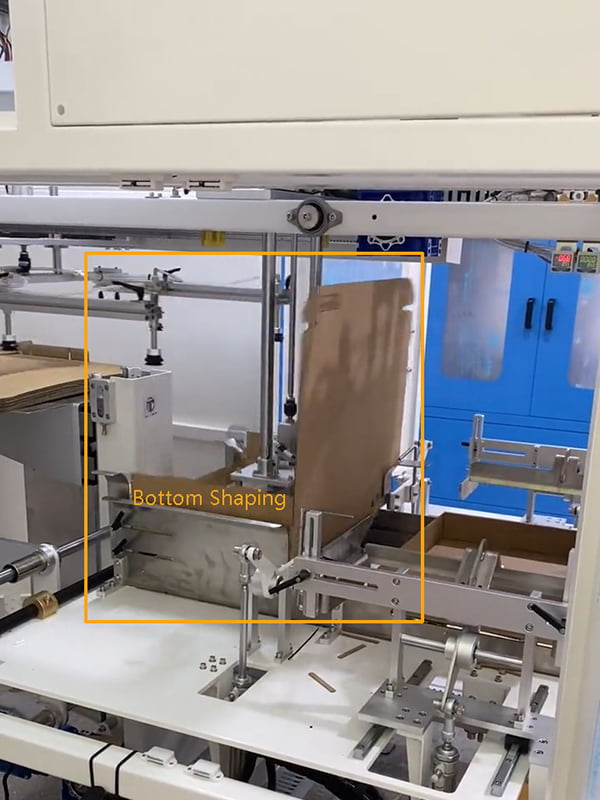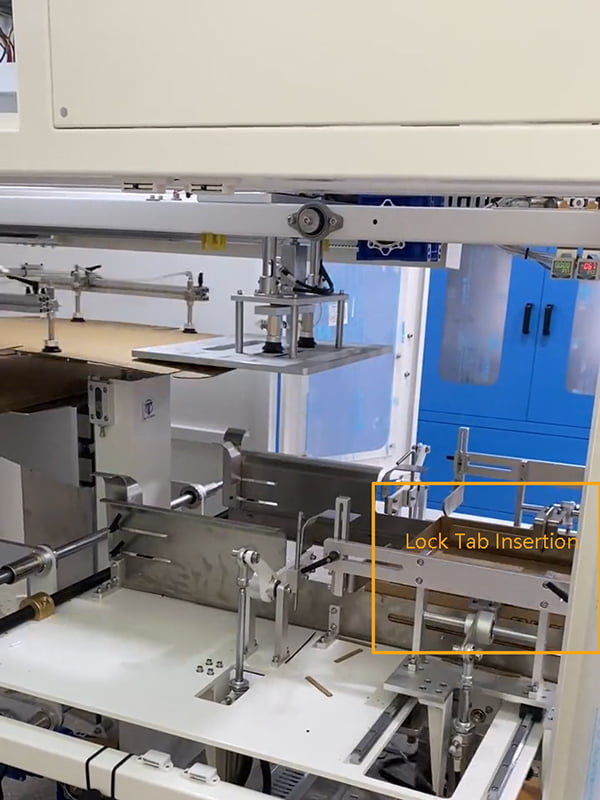 At last, the bottom-shaped & open-top box is pushed out of the machine by the following boxes.
Features
Our SiroSilo mailer box folding machine has a compact structure, a small footprint, and a touchscreen HMI for one-button control.
Its operation is simple, and you can add box blanks without stopping the machine, reducing downtime.
Refer to the following mailbox die-cutting diagram, let us learn more about its features.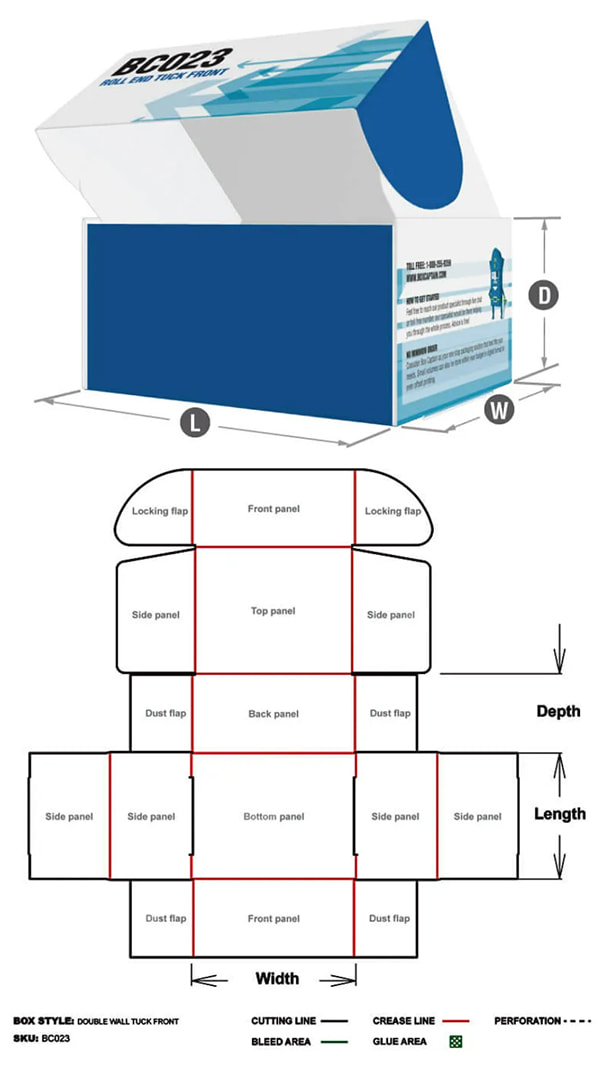 Box Blanks Magazine
It automatically lifts and lowers with motor drive, automatically identifies the box blank, and supplies the blanks to the mechanical arm for picking up.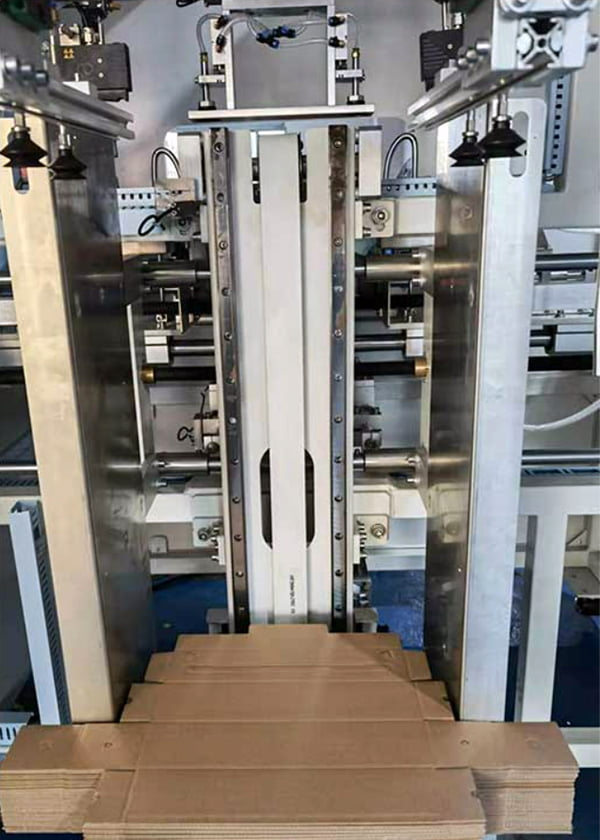 Its size is manually adjustable according to the box size.
Box Blank Grabbing
4 suction cups automatically grab the carton blank from the blank magazine and transport it to the box folding station, automatically identifying whether the box blank has been grabbed.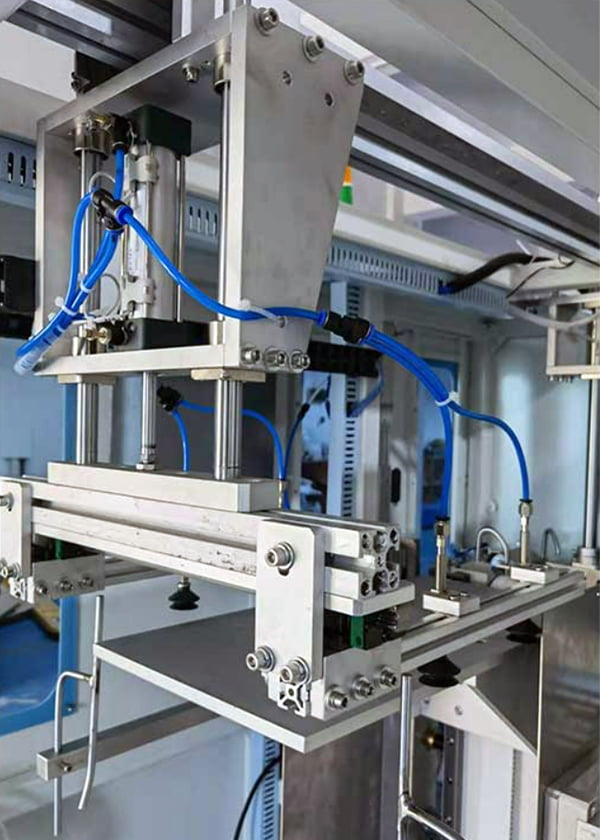 Servo Motor Driven Transporting
After automatically picking up the carton blank from the magazine, a servo motor-driven mechanical arm transports the box blank to the forming station.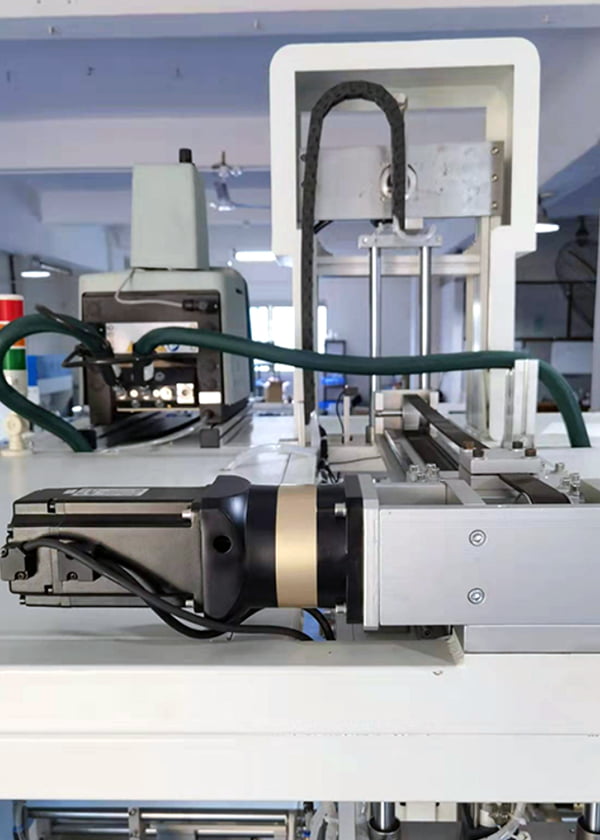 Box Folding (Optional Hot Melt Glue Spraying)
The stamping & forming assembly punches the box blank into the mailer box shape.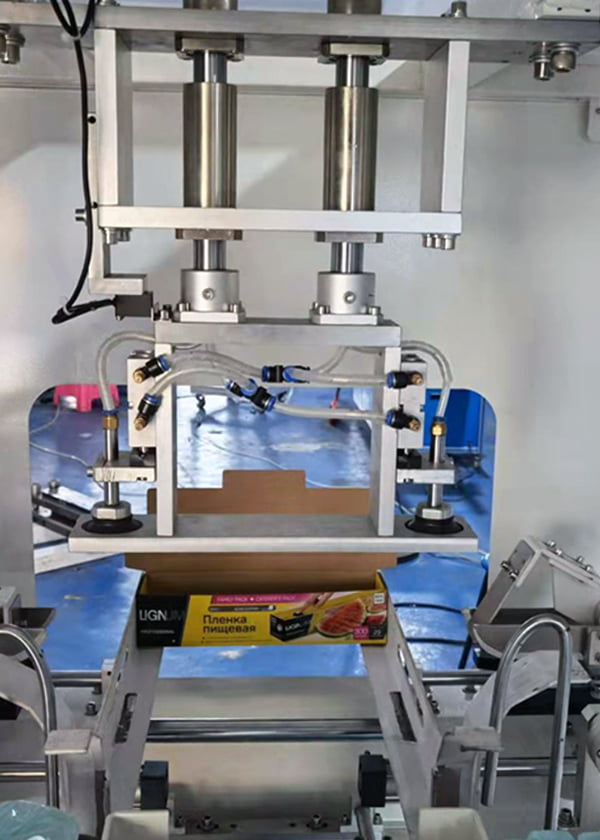 A hot melt glue applicator is optional for your choice, which automatically measures the length and sprays hot melt glue to the specified position of the carton blank.
Side Panel Tab Lock Insertion
After the carton is initially formed at the folding station, it is automatically conveyed to the side panel tab lock insertion station.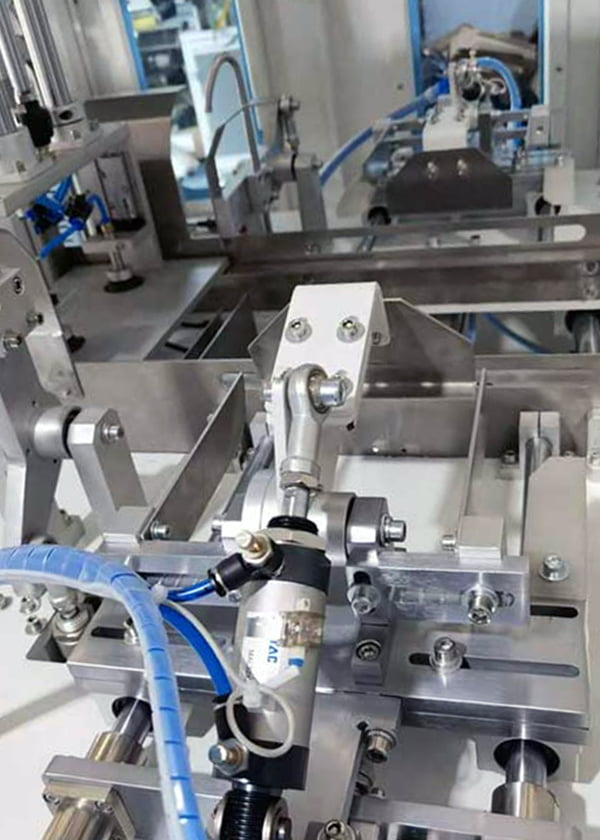 The cylinder drives two plows to insert the tab locks of side panels, and the carton is fully formed.
Formed Box Discharging
After inserting the tab locks of two side panels, it waits for the following formed boxes to push it out of the machine.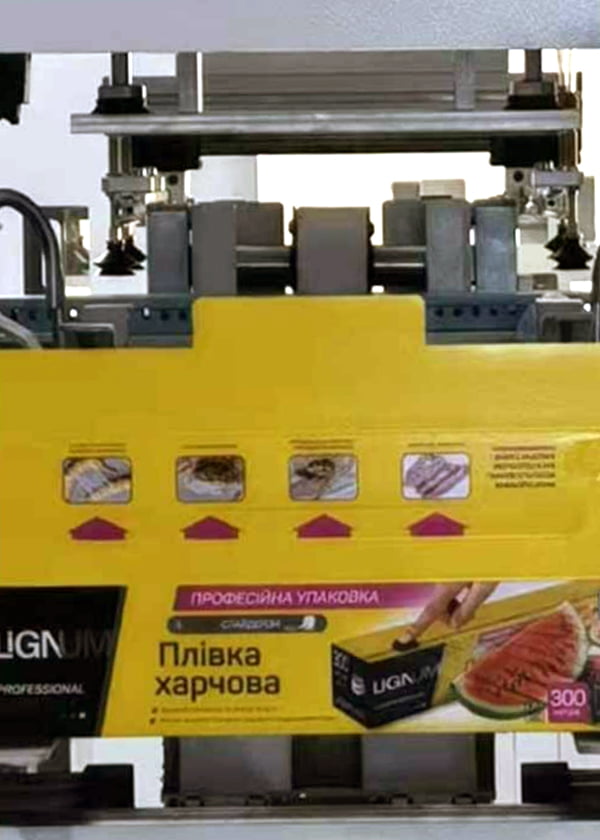 Please watch the video below to review the entire operation.
Price
The price of a postal box folding machine depends on:
Customization
Optional Hot Melt Adhesive Applicator
Standard mailer box folding machine price ranges from USD 9,000.00 to 27,000.00/unit in the Chinese market.
Manufacturers
As a professional manufacturer of corrugated mailer box folding machines, SiroSilo is capable of customizing such devices according to your scenario.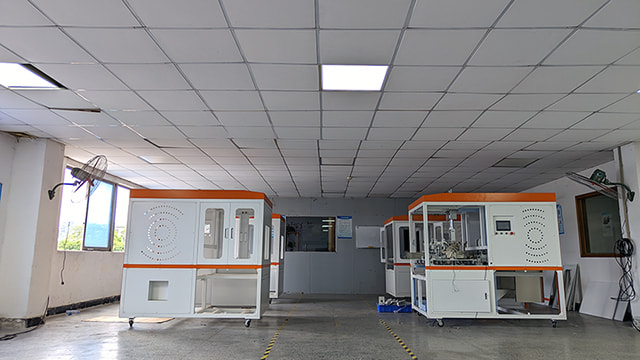 Please feel free to tell us your customization requirements via Email or WhatsApp.
Email: info@sirosilo.com
WhatsApp: +8617312124727
Pizza Box Folding Machine Choice
In the Chinese market, almost all of the manufacturers you can find produce mailer box folding machines, and rigid box forming machines.
Namely, if you want to purchase a pizza box folding machine, you must discuss the possibility of customizing it with these mailer box folding machine manufacturers.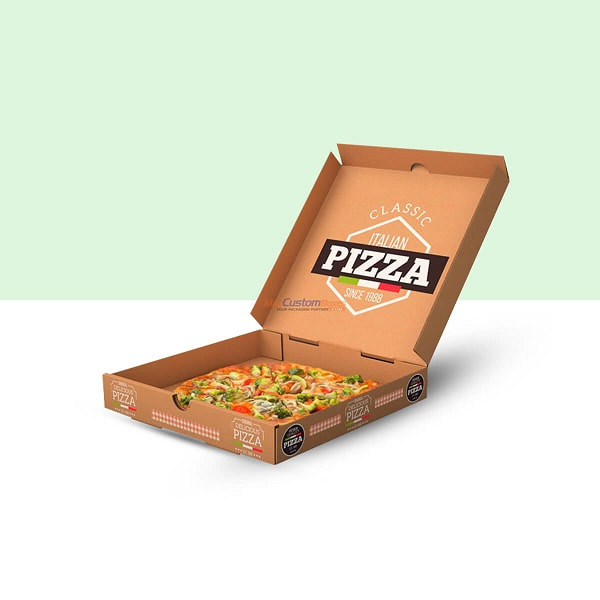 After confirming that these manufacturers can customize the pizza box folding machine for you, you need to clarify your requirements from the following aspects, and then give feedback to the manufacturer for a price estimate.
Box Sizes
After you communicate all your box sizes to the manufacturer, they will recommend the most suitable model and try their best to ensure that all your boxes are foldable on one machine.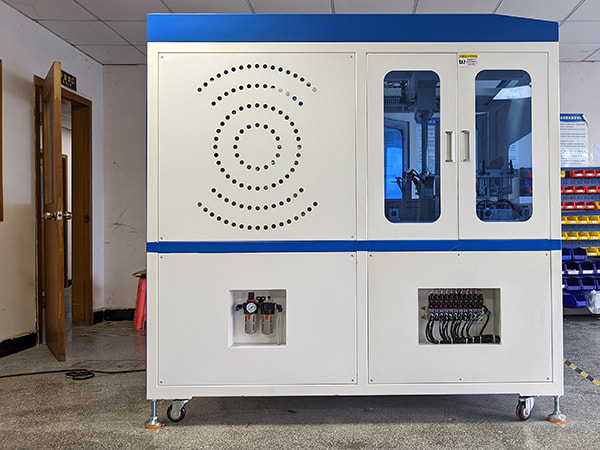 Lock Panel Qty.
For pizza boxes, usually, only the front panel needs to be locked;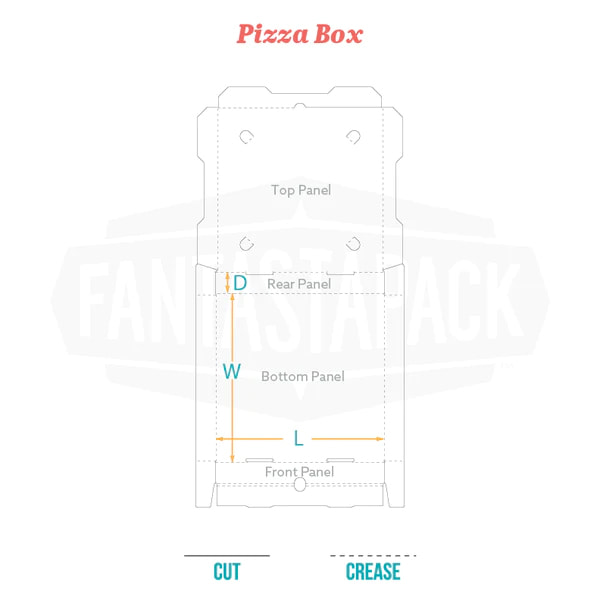 For postal/mailer boxes, some boxes need to lock the left & right side panels, and some boxes need to lock the left & right side panels plus the front panel.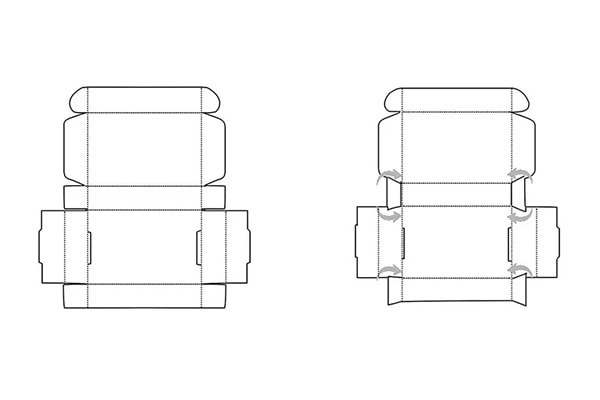 Because the lock panel qty. is different, the machine price will also be different.
Speed
In terms of speed, if your requirements for output are not high, we suggest you choose a moderate-speed machine, 700-1200 boxes per hour.
Such a machine has good stability, a long service life, and brings sustainable benefits.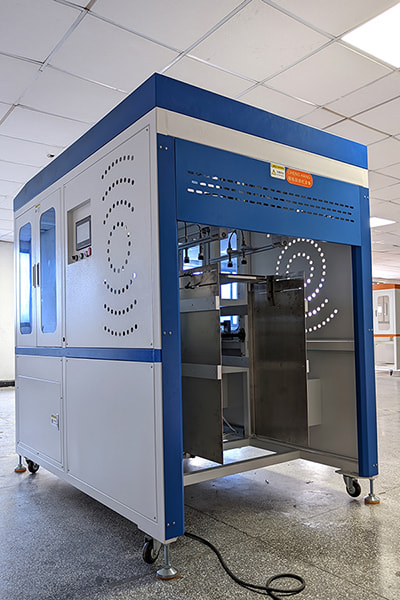 If your output is high, and your budget is sufficient, you can buy an automatic pizza box folding machine with a higher configuration, further improving efficiency.
However, high-speed machines place a huge burden on power units, and their structure is more complex, with extremely high requirements for operators.
Therefore, you must hire high-level operators at a high price to avoid a failure rate increase.
Customized Components
Some customers will specify the brand of components (such as PLC, inverter, touch screen, air cylinder, etc.).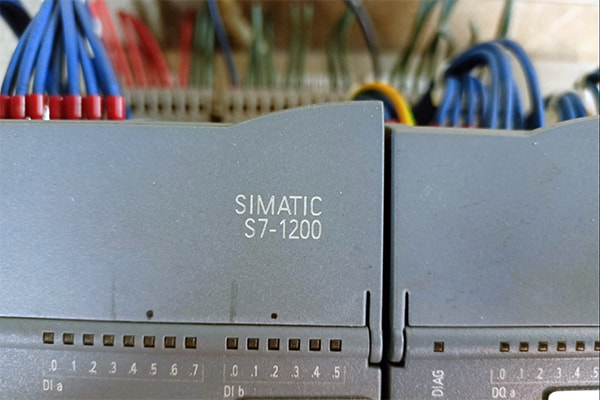 These requirements are satisfiable, but the price will be higher compared to standard ones.
In addition to the high price of branded components themselves, manufacturers have to rewrite software codes for different brands, which consumes more manpower and time.
Optional Hot Melt Glue Applicator
Some mailer/postal boxes need to spray hot melt glue to adhere to the side panels.
In this case, you need to choose a suitable hot melt glue applicator.
If you choose Robatech and Nordson hot melt adhesive applicators, they are expensive and have good effects;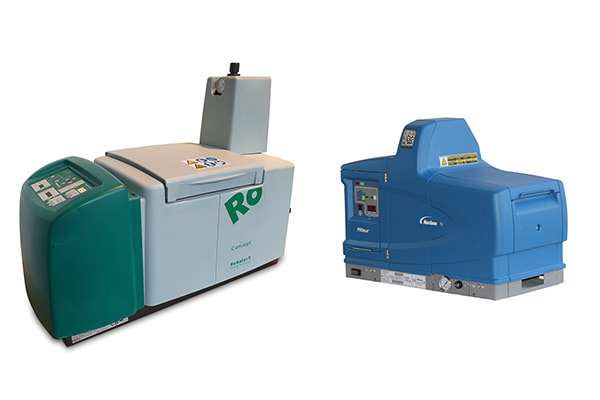 The hot melt glue applicators of Chinese brands are relatively cheaper, and the effect is not as good as Robatech and Nordson.
Hot Selling Folding Carton Erectors
In addition to pizza box folding machines, the following folding carton erectors are also popular.
Tuck End Box
Tuck end box erectors are capable of forming both straight tuck end & reverse tuck end cartons.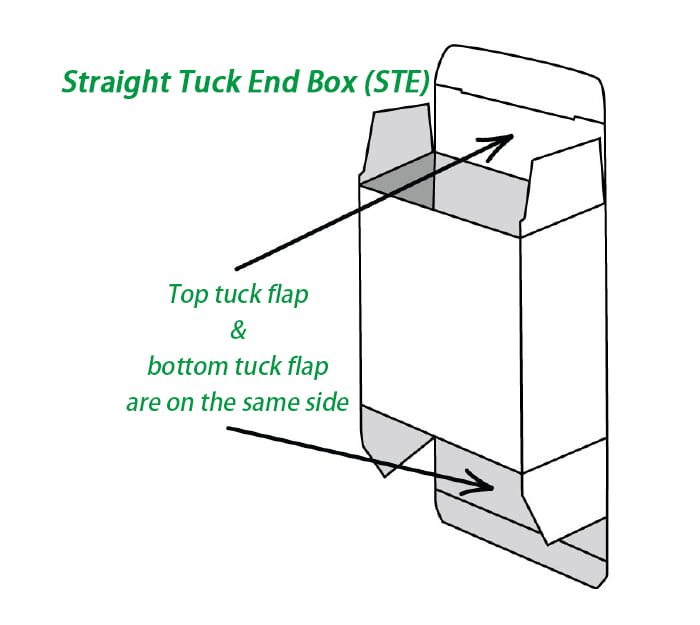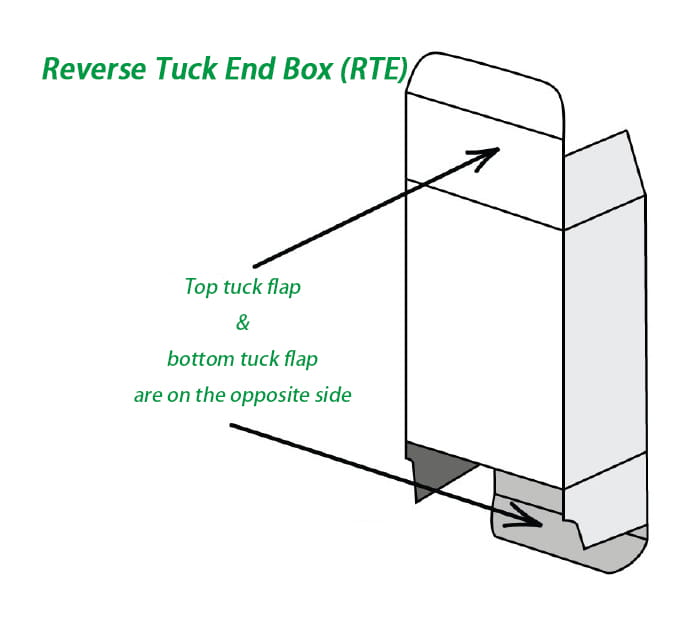 And it has 2 types for your choice.
Intermittent Motion
This intermittent motion tuck end carton erector is able to fold up to 20 boxes per minute.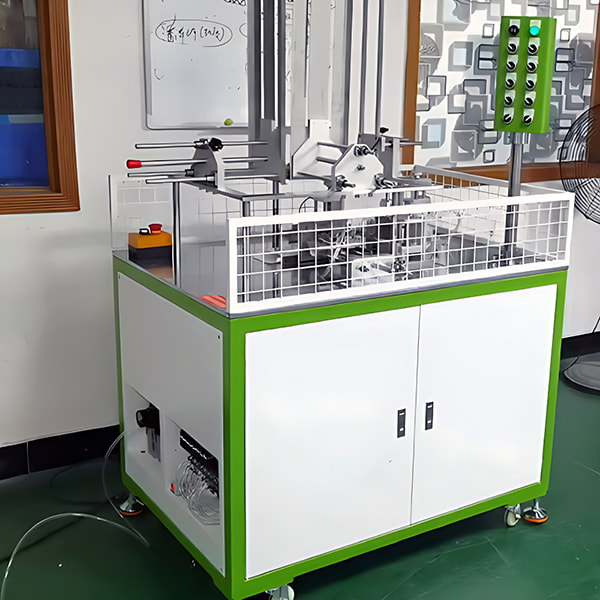 Recently, an American customer Mr. Bob purchased this machine, which perfectly matches his needs, his daily output of cartons is 1,000-2,000.
Continuous Motion
Such continuous motion tuck end carton erectors can form 40-60 boxes per minute.
123 Bottom Box
The 123 bottom box erector is another hot-selling type of folding carton erector, it folds & forms the 1-2-3 bottom box (also called snap lock bottom carton) as shown in the photo below: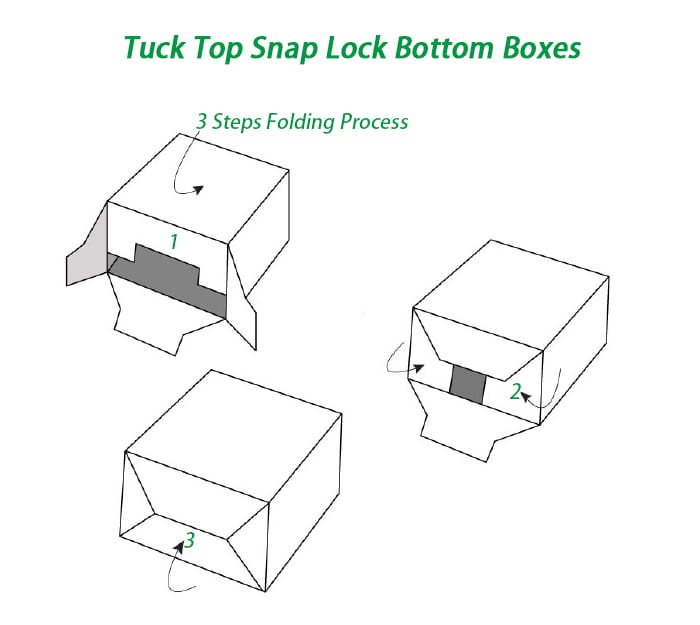 There are also 2 types of such erectors available.
Intermittent Motion
Continuous Motion