This post focuses on an American small box folding machine buyer Bob.
After 16 days of email exchanges, Mr. Bob finally decided to order SiroSilo small box erector and made payment.
Thank you Mr. Bob for your extraordinary trust in SiroSilo.
At 6:19, not long after I woke up, I heard the ringtone of Joe Hisaishi's piano song "Summer" from my mobile, a ringtone for new inquiry prompts.
The new inquiry comes from Illinois, USA by Mr. Bob: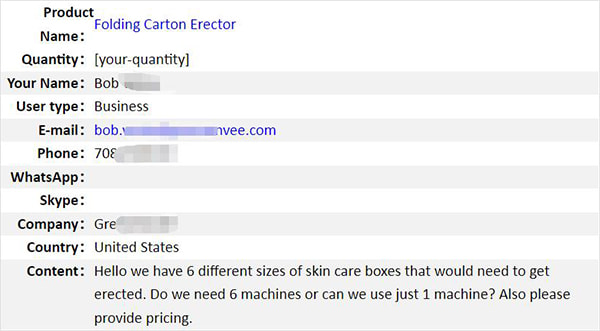 Hello, we have 6 different sizes of skin care boxes that would need to get erected. Do we need 6 machines or can we use just 1 machine? Also please provide pricing.

Which type of carton is yours in the photo above?
What are the exact sizes of your 6 different boxes?
What's your requirement for the carton erecting speed?
How many pcs of each carton do you need to erect every day?
If possible, please record some videos of manually erecting your boxes, then share these videos with us for confirmation.
If the sizes of your 6 boxes are within our folding box machine's compatible size range, then you could use just 1 machine, for size changeover, it takes at least 0.5h for a skilled operator.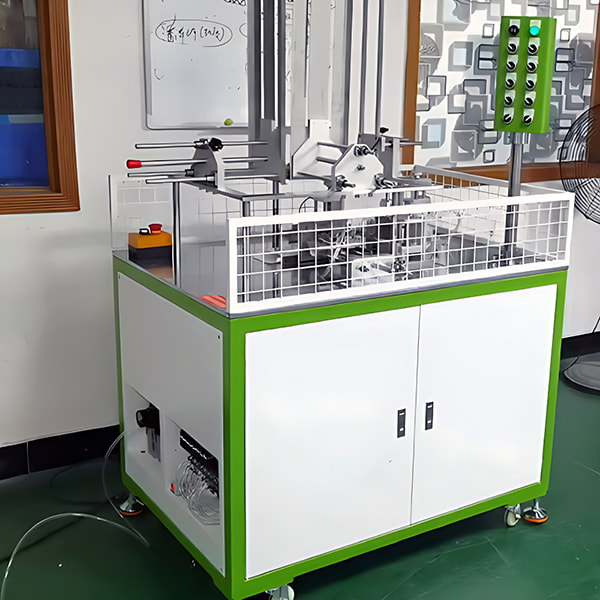 So if your daily output is large, you'd better purchase more machines to save size changeover time.
After machine type & quantity confirmation, we will issue specs & quotation sheet, and then send it to you for reference.
Mr. Bob also responded quickly and told us the sizes of their 7 cartons: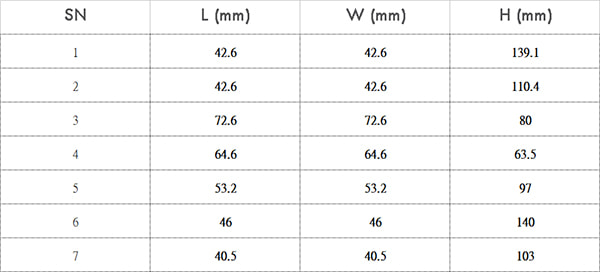 Their speed requirement is 10 CPM, and their daily carton forming volume is 1,000-2,000.
He also recorded a video of manually folding the carton and shared it with us through the online cloud.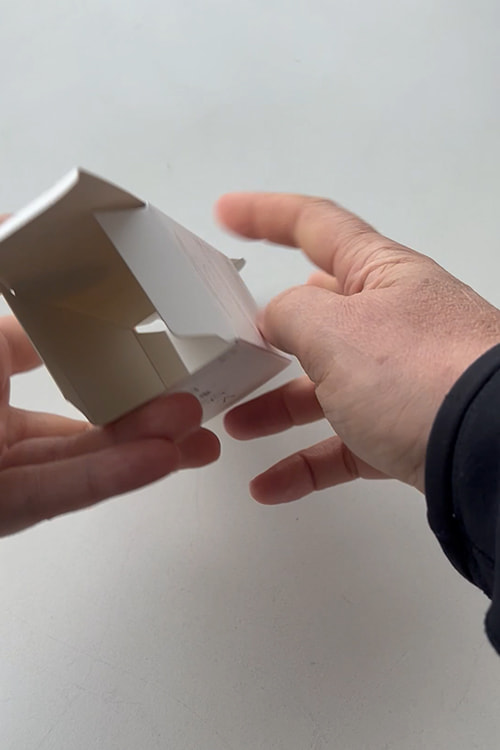 Answering questions so patiently shows that Mr. Bob is very interested in purchasing little carton erector machines.
Through his email signature, we know that he is the co-founder and has the power to make decisions, so we must follow up wholeheartedly.
We issued a beautiful specs & quotation sheet and edited a machine running video, then sent them to Mr. Bob and told him:
Our small box folding machine is compatible with all of your box sizes after confirmation with our engineering team, and the size changeover time for a skilled operator is 15-20 minutes.
Since your current daily output is 1,000-2,000 boxes, one machine is enough, we recommend you purchase more small folding box machines after your output increases in future.
Mr. Bob thanked us for sending the quote and told us they would like to move forward with purchasing a carton former machine.
Before purchasing, they need to confirm two questions:
Please ensure that the machine can plug in with 110V/60Hz with a United States plug.
Will this require an external transformer to plug into 110 volts or will the transformer be internal to the machine?
We emailed Mr. Bob back and informed him that the transformer was internal to the machine and sent him a US plug photo for confirmation.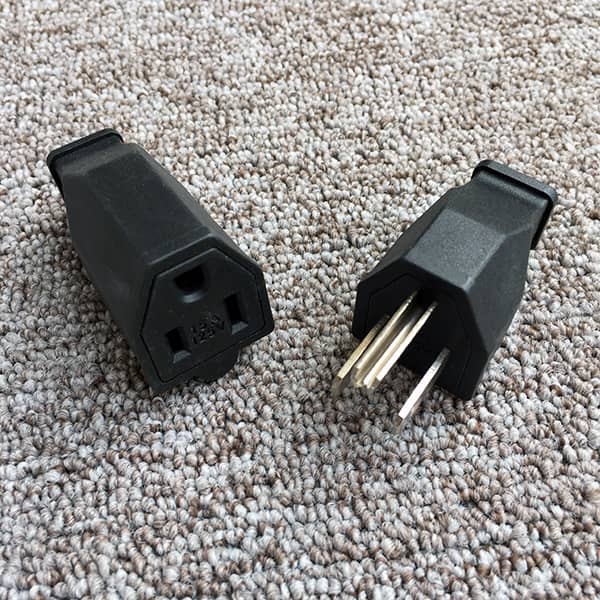 Mr. Bob then emailed back to ask:
Do you have any other videos of the machine to share with me?
We sent the following video to Mr. Bob for review.
After watching the video of the combined small box former machine & belt conveyor, Mr. Bob directly asked us to send him the PI.
What a surprise!
We sent the PI to Mr. Bob, and Mr. Bob said "Thank you Yew" in the email and asked me:
Could you quote this shipped DDP (delivered duties paid) to our dock?
At first, we thought that Mr. Bob would definitely not accept 100% prepayment for DDP, so we replied to him:
DDP is beyond our acceptance range.
Because you mentioned "Thank you Yew" in the email, we are willing to accept a 30% (50% before) T/T prepayment, and the balance is clear before shipment.
Since then, our email exchange paused for many days.
It wasn't until the 27th that Mr. Bob replied via email and asked us to send him a 30% prepayment PI.
We issued a PI per his request and told him that we could accept DDP if they think 100% prepayment is acceptable.
Mr. Bob quickly emailed back:
Hello Yew! Yes, I would pay 100% now if you would also quote DDP.
Every word in the reply beats joyfully and almost spills out of my computer screen.
So, we sent a 100% prepayment PI to Mr. Bob quickly.
Mr. Bob emailed us back and told us that they had submitted the payment.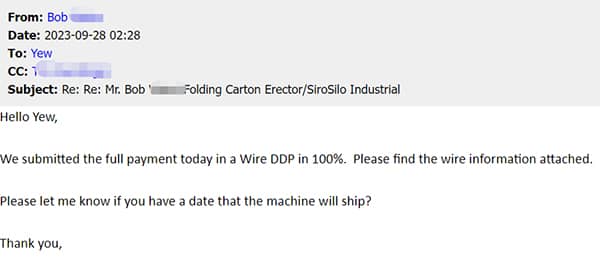 I told Mr. Bob that production would begin after payment confirmation and the estimated shipping time would be October 31.
During this period, we would update him on the production progress from time to time.
Today is the traditional Mid-Autumn Festival, and Mr. Bob wished us to enjoy the holiday, a blessing from 10,000+ kilometers away.
We told Mr. Bob that we would absorb and digest his blessings into holiday happiness.
What a wonderful Mid-Autumn Festival!
We received 100 pcs of 42.6mm x 42.6mm x 139.1mm sample boxes from Mr Bob's carton factory.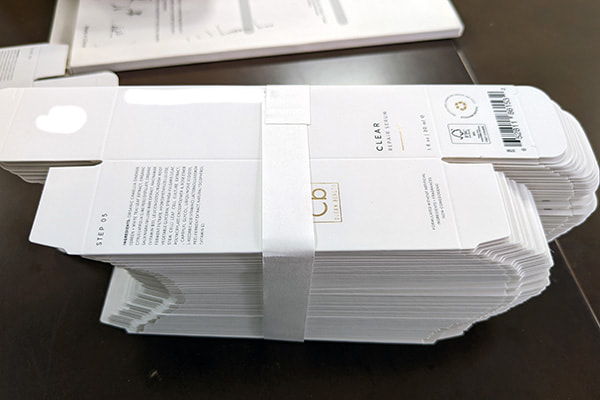 Our engineers found that it's easy to insert the bottom tuck flap to such a size sample carton, which is excellent and helps our erector to complete the bottom tuck flap insertion quickly.
However, it is a bit laborious to insert the top tuck flap, which will affect the speed of subsequent manual loading of skin care products.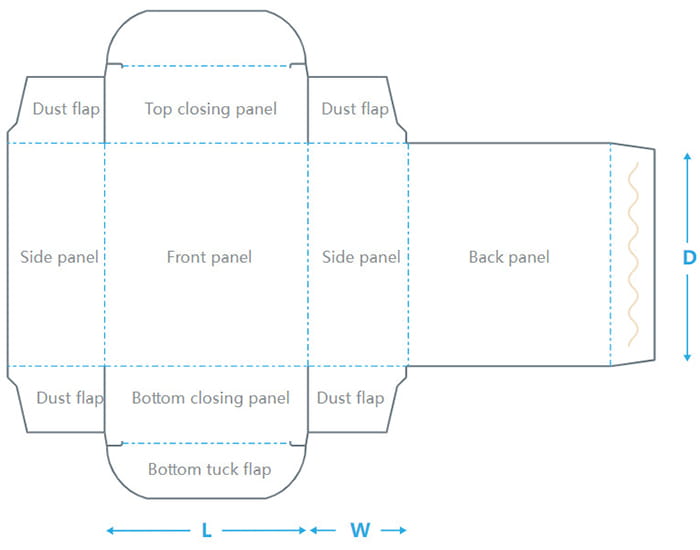 We promptly sent feedback to Mr. Bob via email and asked him to contact the carton factory to pay attention to this issue.
All components of the machine are in place and assembly begins today.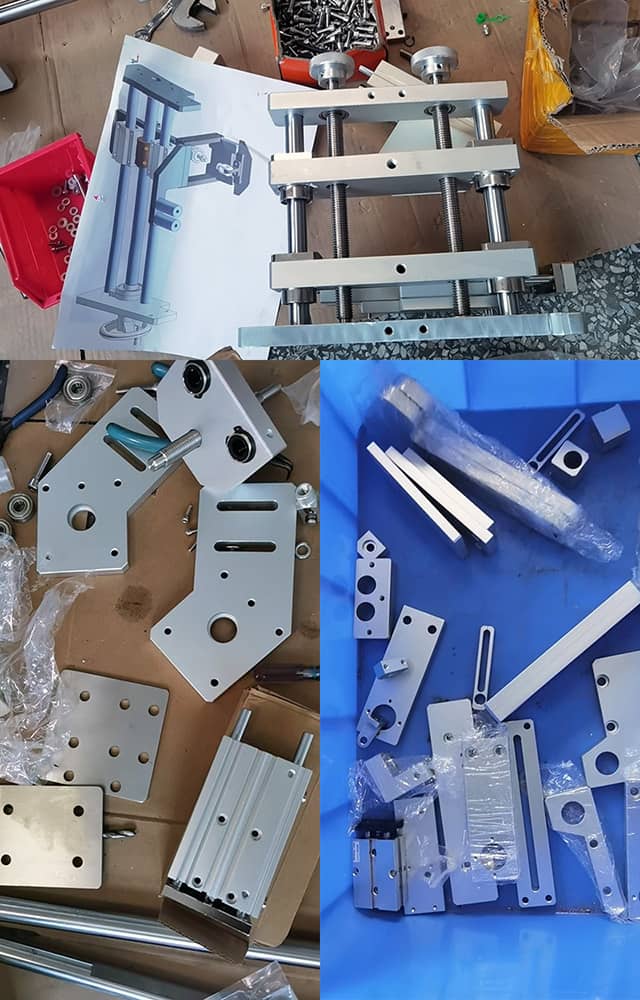 We quickly sent an email to inform Mr. Bob of this good news.
After all, we promised before that we would update Mr. Bob on the production progress from time to time.
In addition, we also received 100 pcs of 72.6mm x 72.6mm x 80mm boxes from Mr. Bob's carton factory and handed them over to our engineers for condition check.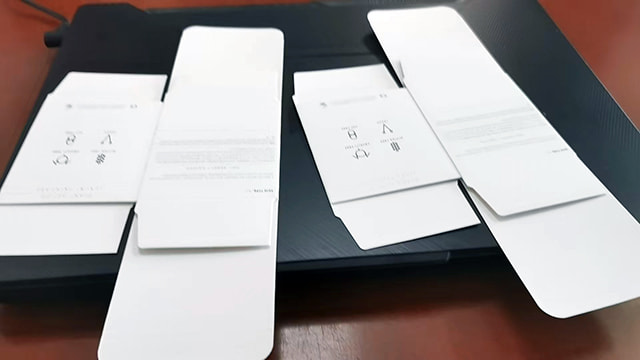 We communicated directly with Mr. Bob's carton factory about the difficulty in inserting the bottom tuck flap of the 72.6mm x 72.6mm x 80mm carton.
The factory said that it would find out the cause and solution and try its best to follow the carton production requirements we provided.

These 100 pcs received 72.6mm x 72.6mm x 80mm cartons, email back informing Mr. Bob that we will find a solution to make them testable on our erector.
Because the assembly is almost complete, we attached a machine photo to the reply email.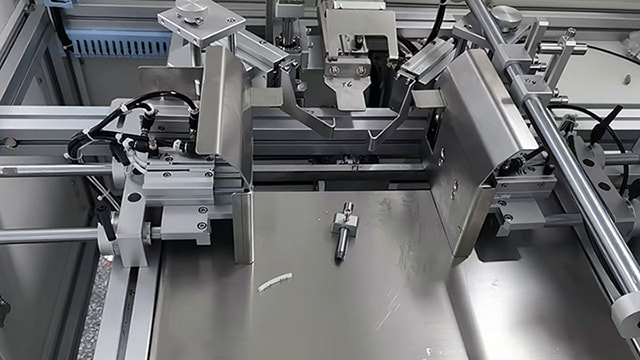 After our engineering team inspected Mr. Bob's seven boxes of different sizes (produced by new die-cutting mold), we concluded that some fixtures needed to be replaced, and the PLC software coding update was unavoidable.
So, I sent an email back to Mr. Bob, asking him to extend the delivery period by 15-18 days, and thanks for Mr. Bob's agreement.
In addition, for the three sizes of boxes outlined in the photo below, it is a little difficult to insert their tuck flaps into the boxes, I reported this problem to his carton factory.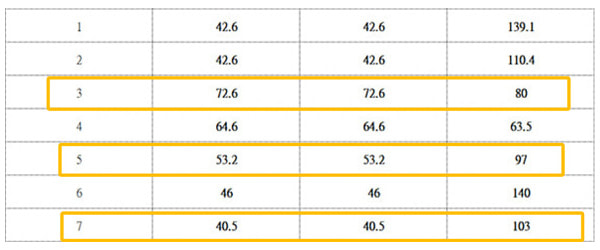 I sent an email to inform Mr. Bob that the PLC software coding has been completed and thenew software testing has begun.
We will start testing Mr. Bob's small box folding machine on 11/18/2023 and attached some of the latest machine photos in the mail for his reference.
At this time, the PLC brand in the machine is Delta (Taiwan).
When testing the erector with built-in Delta PLC, software bugs appeared, so I sent an email to ask Mr. Bob if switching to XINJE PLC is acceptable.
Because after replacing Delta PLC with XINJE, the bug disappeared.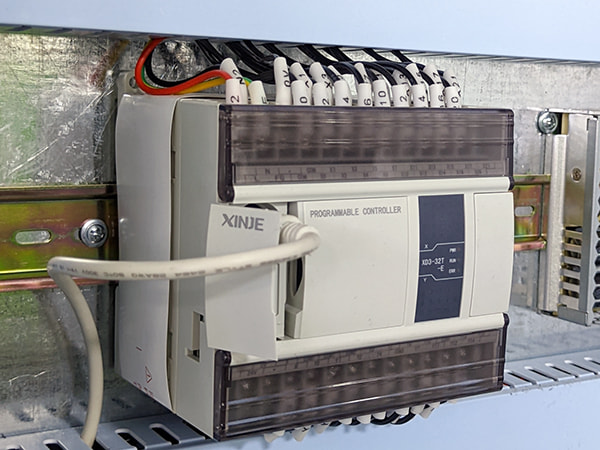 It was already 10:30 pm US time, fortunately, Mr. Bob was still up so late and replied with"Please feel free to do whatever you think will be best".
At 1:19 am Beijing time, I sent the test video taken at 23:49:15 on the 18th to Mr. Bob and told him that we had completed the test of the 42.6mm x 42.6mm x 139.1mm box.
Later, I sent a longer test video to Mr. Bob at 8:08 for confirmation.
He expressed his appreciation and reminded me to remember the US plug and the built-in voltage transformer, then I told him I would take a photo of them for him on 11/20/2023.
At 0:41 Beijing time, Mr. Bob emailed and asked, "Will you be able to create a video of how to make adjustments to another size box?"
Then I emailed him at 1:20 that we had just finished testing other sizes of boxes an hour ago.
In addition, I told him that when we tested the two size boxes of 64.6 x 64.6 x 63.5 & 72.6 x72.6 x 80, these boxes would be jacked up during framing, so we added a pneumatically controlled top pressure plate, and the box erecting effect became very good.
Regarding the size changeover, I told him that I had recorded an HD guidance video and I needed time to edit it and would share it with him.
Besides, I sent him the pictures of the US plug, voltage converter, and top pressure plate.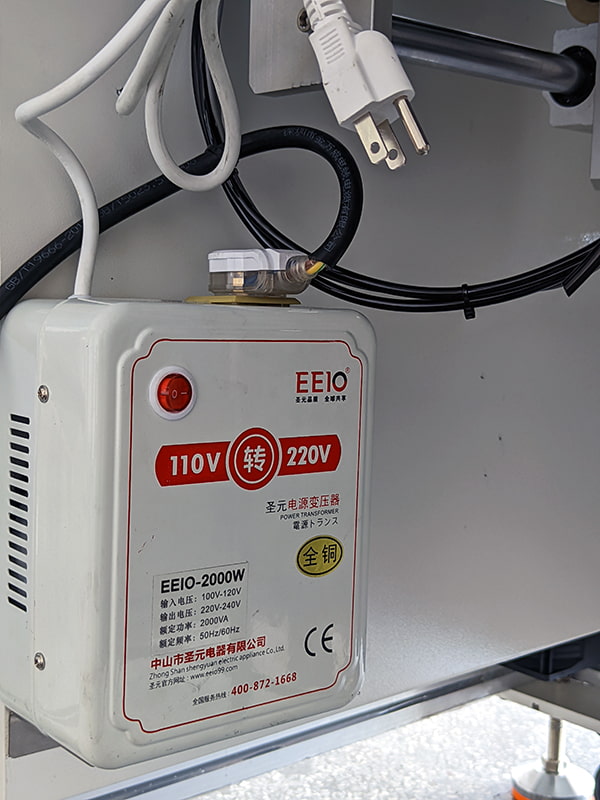 I also informed him, that if there are no other problems, we will pack his machine into a wooden box for shipment.
We cleaned Mr. Bob's tuck end carton erector;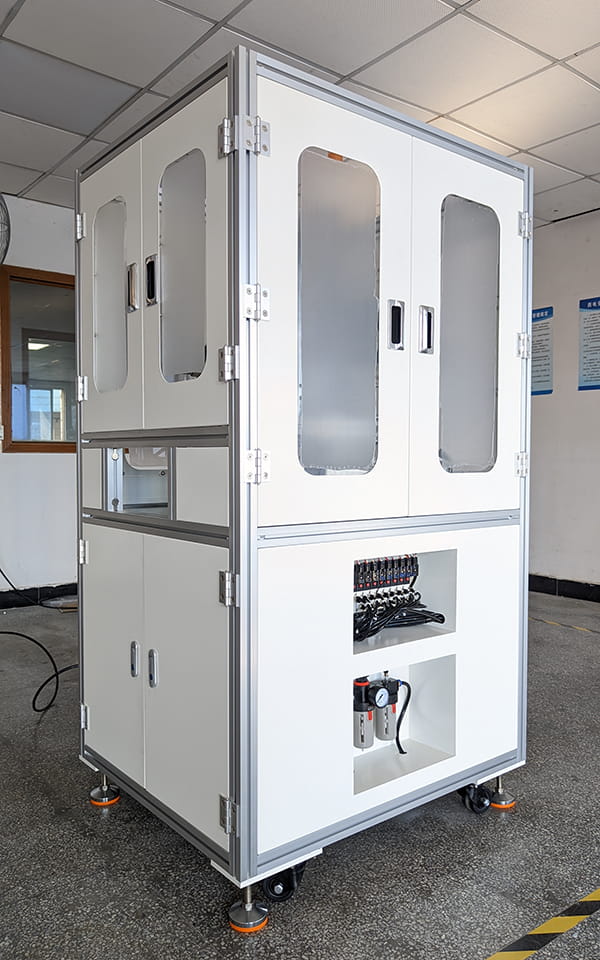 Covered the touch screen with cardboard;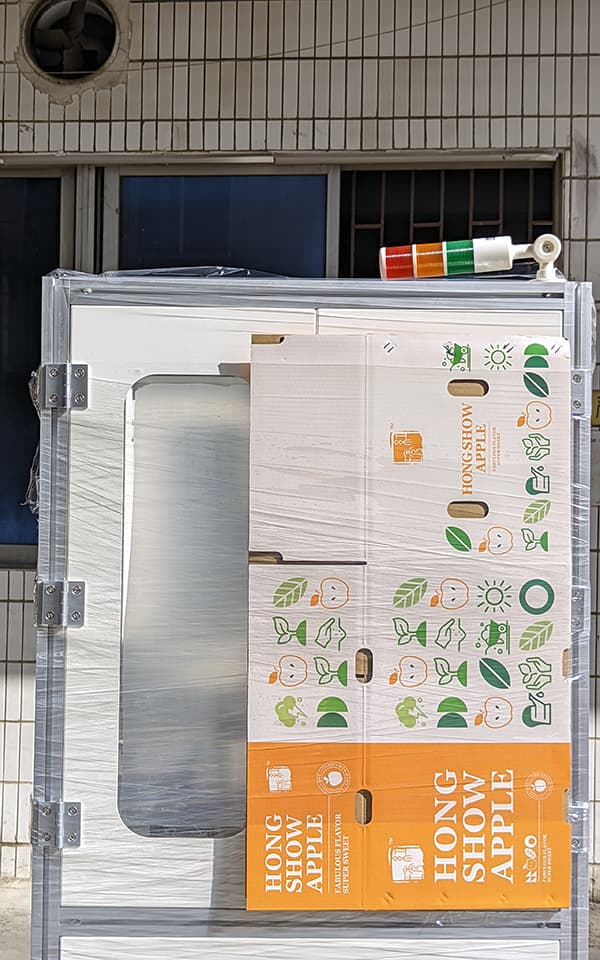 Wrapped it with stretch film;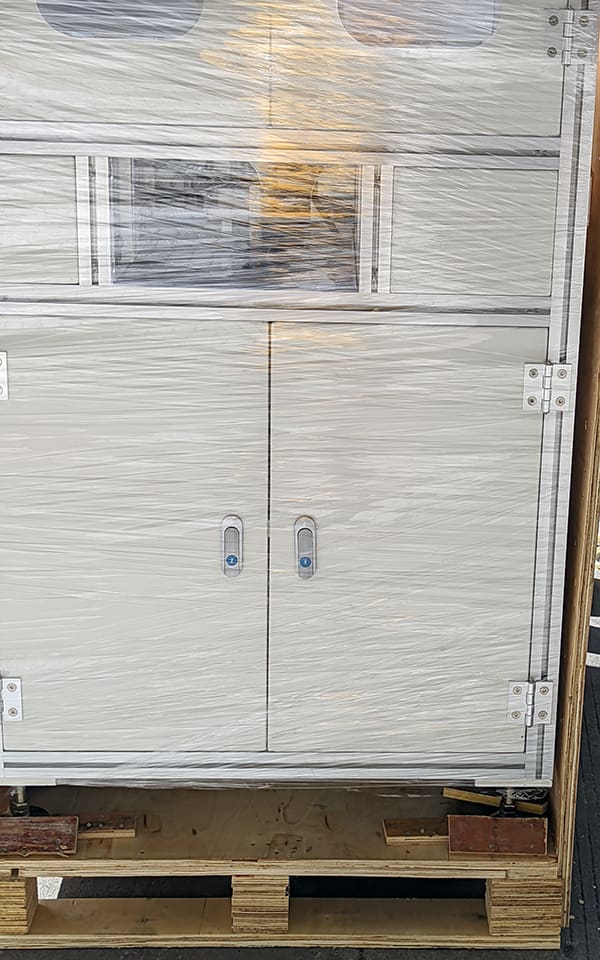 Finally packed it into a fumigation-free wooden box.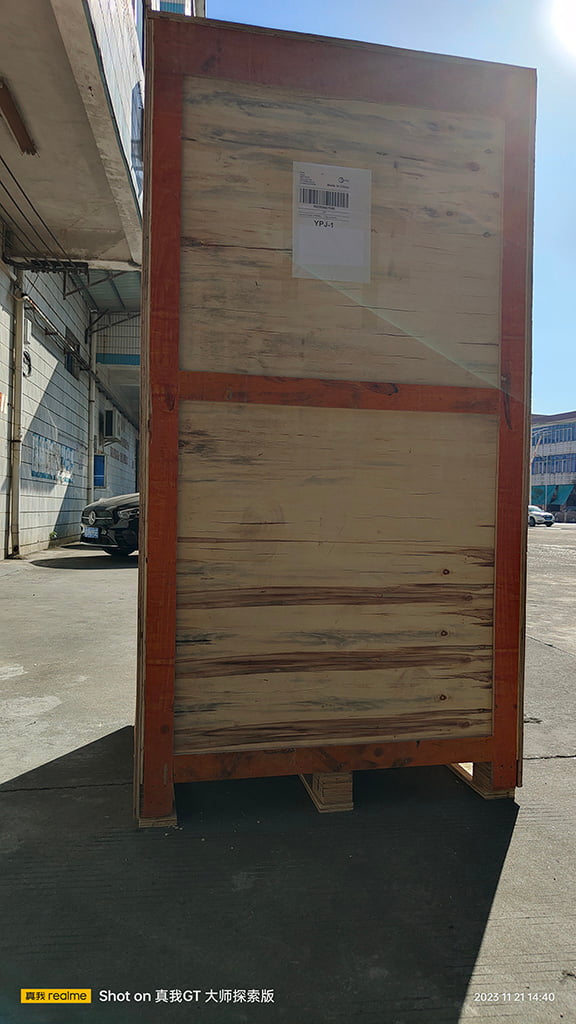 Then, we shipped it out to the logistics forwarder.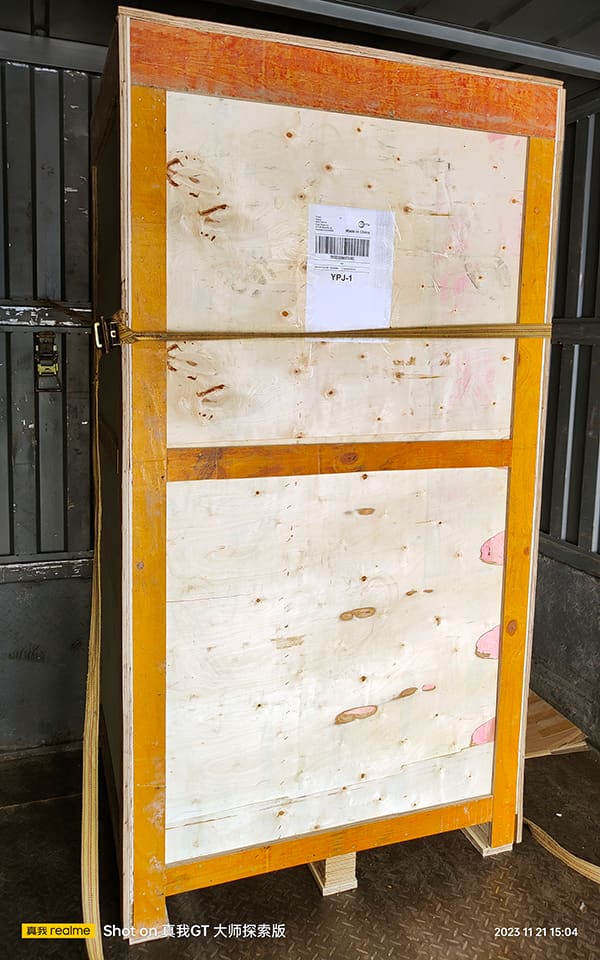 We told his carton factory that these boxes produced by new die-cutting mold worked well on our box erector, the only issue is the glue leakage caused by manual proofing, and mass production on carton folder gluer can avoid such a problem.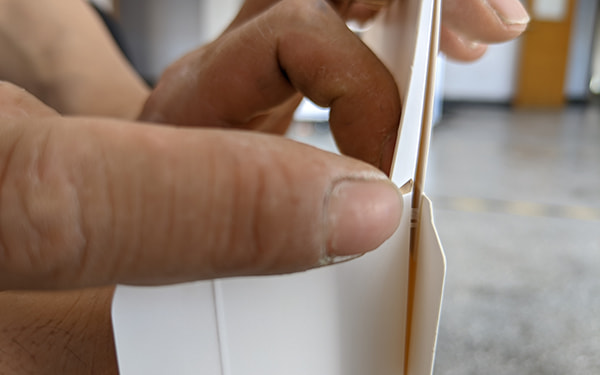 Today, I spent three hours editing the intermittent motion tuck end carton erector operation guidance video, and sent it to Mr. Bob for review.
When Mr. Bob receives his small box folding machine, he can follow the operation in this video to erect the carton blanks specially left on his erector.
After a day of editing, I finally completed the size changeover guidance video, with a file size of 1.5G.
Then I generated a download link through WeTransfer and shared the link with Mr. Bob.
The entire size changeover operation includes the following 9 steps:
Box Blank Magazine Adjustment
Box Framing Baffle Adjustment
Top Press Plate Adjustment
Dust Flap Folding Pusher Adjustment
Lower Closure Panel Push Plate Replacement & Adjustment
Upper Closure Panel Push Plate & Tuck Flap Inserter Replacement
Upper Closure Panel Push Plate & Tuck Flap Inserter Adjustment
Fasten Any Loose Screws
Reset Cylinders
With this video as a reference, Mr. Bob will be able to operate this small box erector smoothly.
The original ETD was today, but due to the delay in issuing approval from the Maritime Bureau, the cargo vessel only entered the port today.
And the latest ETD is 12/7/2023.
I updated this logistics progress to Mr. Bob via Email.
Mr. Bob's little carton erector was loaded into the container on December 3, if there are no accidents, the shipment will start on December 7th.
Because container handlers cannot bring camera equipment, we could only capture two packing pictures through the surveillance camera for his reference.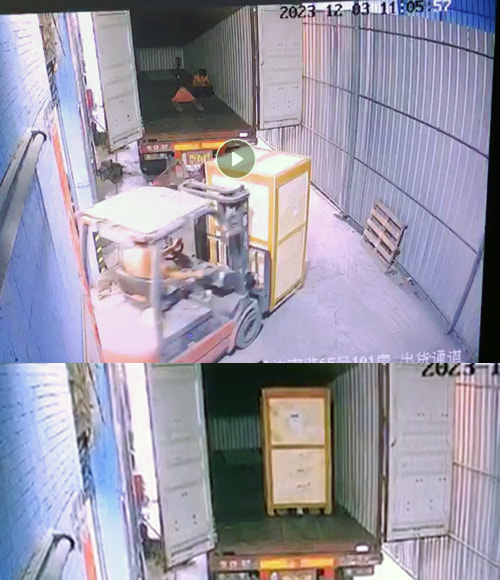 Finally, the erector shipment started, and I attached a PDF file of the shipping advice letter to the email for Mr. Bob to check the cargo transportation details.
The ETA to Chicago port is 12/30/2023.
In addition, I also asked Mr. Bob in the email whether he had any questions about those two operation guidance videos.