Cartoning Machine
As common secondary packaging machinery, cartoning machine occupies a large market share, whose search volume is quite high on Google, and its demand continues to grow.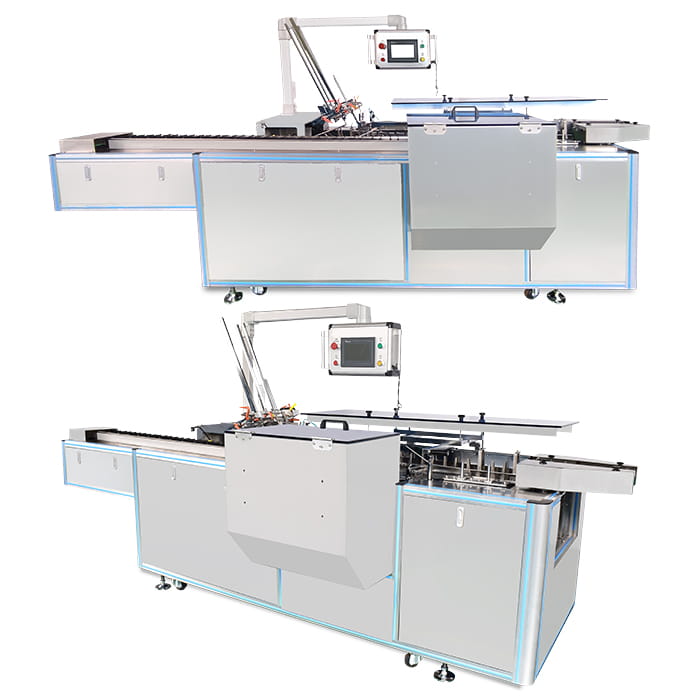 Compared with plastic bags, the carton is an eco-friendly packaging carrier, it could degrade naturally.
A cartoner machine erects or forms cartons first, then a worker or collaborative robot loads products into the carton, and finally seals the carton with a tuck-in flap or hot melt adhesive.
Cartoner packing machines are widespread in many industries and play an important role in packaging many items.
Blisters, oral liquids, vials, bagged granules, plasters, ointments, aerosols, etc.;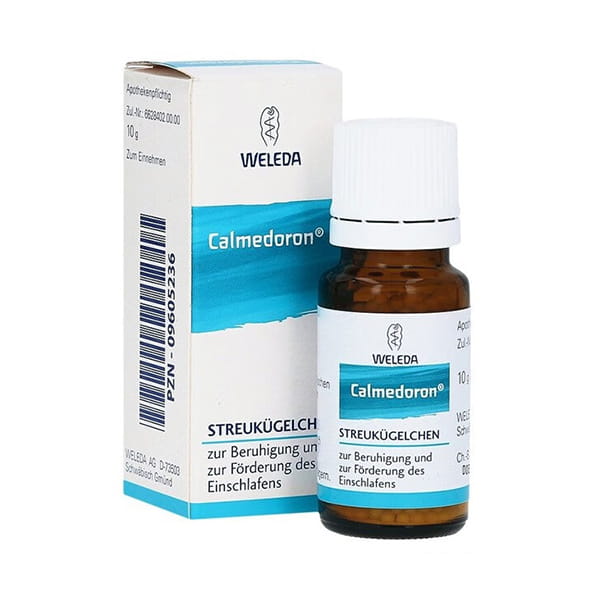 Wafers, egg rolls, plastic coffee wrappers, seasoning packages, wine bottle, etc.;
Toothpaste, soap, cosmetics, facial mask, lipstick, mosquito coil, etc.;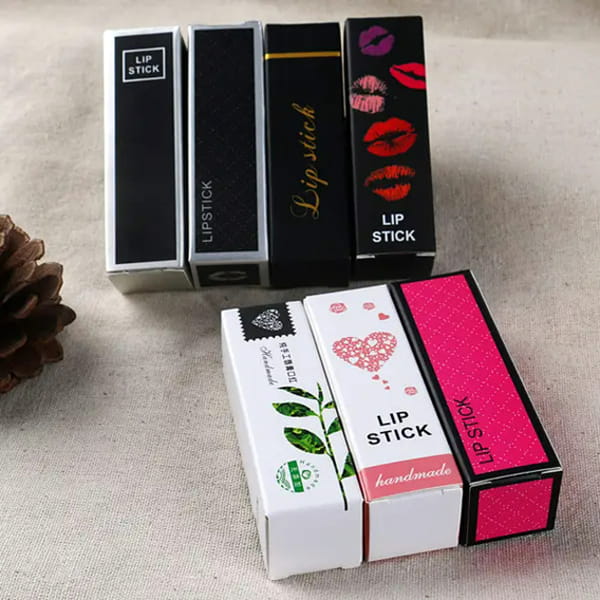 Piston rings, spark plugs, filters, automobile light bulbs, etc.;
Stationery & Entertainment
Correction fluid, playing cards, puzzles, pens, staplers, staples, ink pads, glue, toys, etc.
Hardware & Electrical Appliances
Bearings, bulbs, switches, relays, etc.;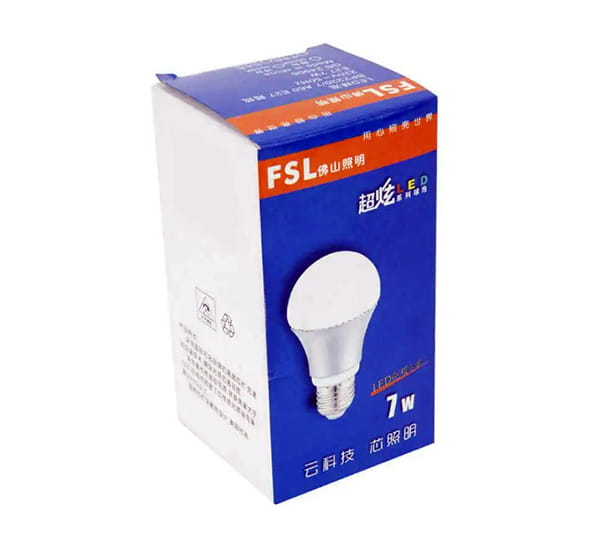 SiroSilo Industrial supplies both vertical cartoners & horizontal cartoners, they all have the following pros:
Support many kinds of cartons such as tuck-in closure, hotmelt closure, lock bottom, crash bottom, etc.;
Step-by-step movement, fast speed & high stability;
PLC control, graphic touch screen HMI, custom your mother language;
High-quality photoelectric sensors, electromagnetic valves, air cylinders, and mechanical parts;
The inching button is convenient for machine setup;
Emergency stop button & optional safety cover to protect the operator;
Optional code printer, leaflet inserter, and hot melt glue system.
As an original cartoning equipment manufacturer, SiroSilo has our own R&D team and production plant.
We are definitely able to customize an ideal cartoning equipment or design a suitable cartoning system for you.
You are welcome to send us your inquiry on this website or contact us via the following Email/WhatsApp, and we try to get back to you within an hour.
Email: info@sirosilo.com
WhatsApp: +8617312124727
What is Cartoner?
The cartoner is a type of packaging machinery that forms & seals small carton boxes for product loading, it is capable of cartoning a number of products, such as bottles, vials, blisters, soaps, pizzas, food, toothpaste, biscuits, and pouches, etc., saving labor costs & improving packaging efficiency.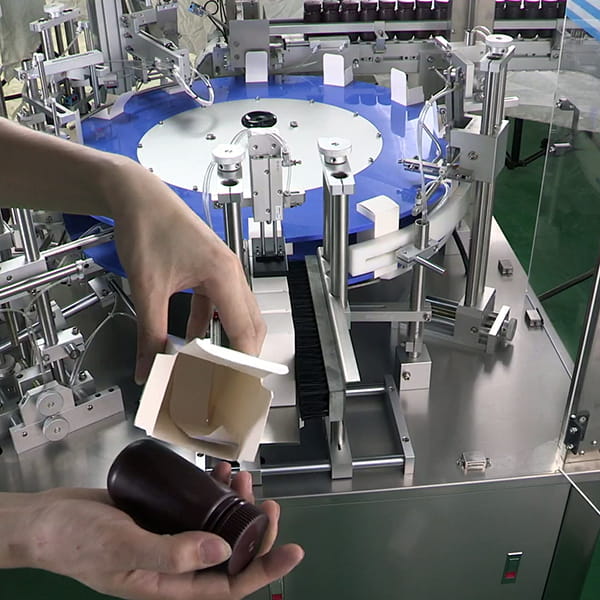 As an integrated mechanical, electricity, compressed air, and light equipment, cartoner packing machine includess many functions such as carton erecting, content loading, bottom sealing, flap folding, flap inserting, and carton sealing, which can replace 6-8 workers.
In addition, it can work alone, or connect with other equipment (such as multihead weigher, FFS machine, sorting machines, case packers, etc.) to form a complete packaging line.
Types of Cartoners
In order to choose the most suitable cartoner, you'd better understand the following types of cartoner packing machines first.
Product Loading
There are 2 types according to product loading, one is the end load cartoner, and the other is the top load cartoner.
It absorbs a carton blank from the magazine, then erects it on the starwheel.
The erected carton's front and back panels stand vertically, and its top and bottom closing panels are parallel to the ground.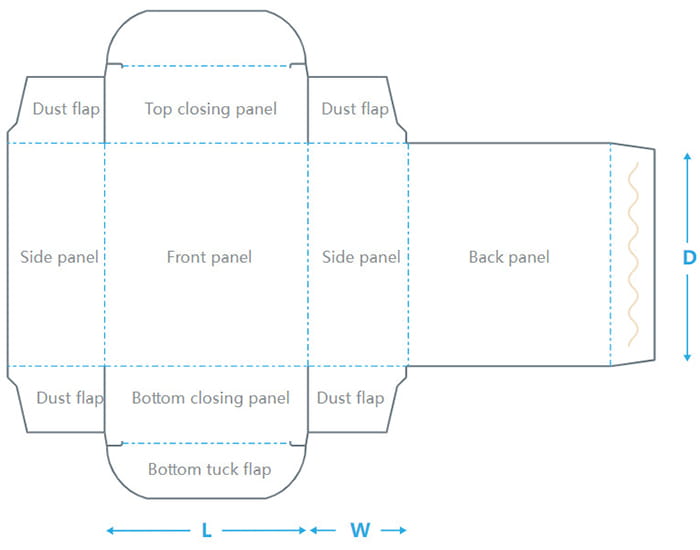 A staff or a robot loads product into the carton from the carton's top opening.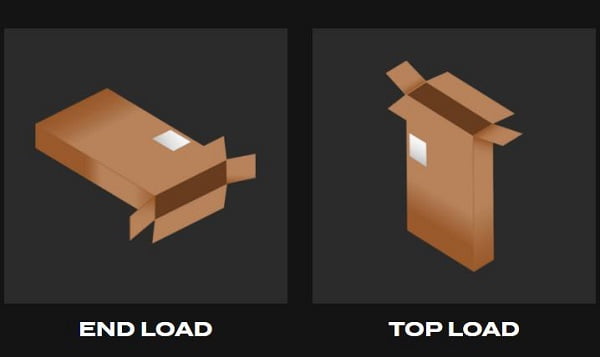 Top load cartoners often pack products sold by weight or volume.
Different from the vertical rotary cartoner, the end load cartoner erects and forms the carton blank in another way.
The carton's front and back panels are parallel to the ground, and its top and bottom closing panels are vertical to the ground.
A pushrod pulls the product into the carton from one end.
Carton Closure
The following types of cartoner packing machines are available based on carton closure.
As you can see in the following photo, the top and bottom tuck flaps are on the same side.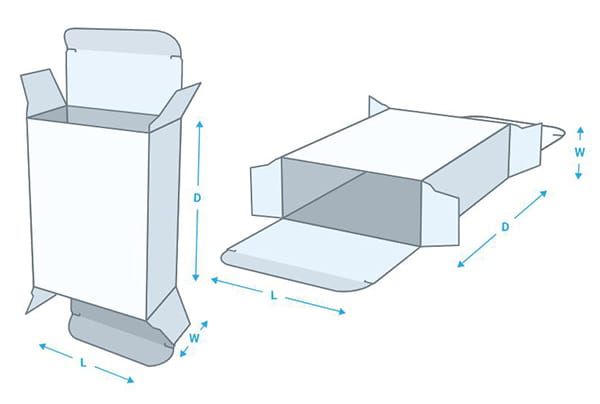 It's similar to the straight tuck, only the top and bottom tuck flaps are on opposite sides.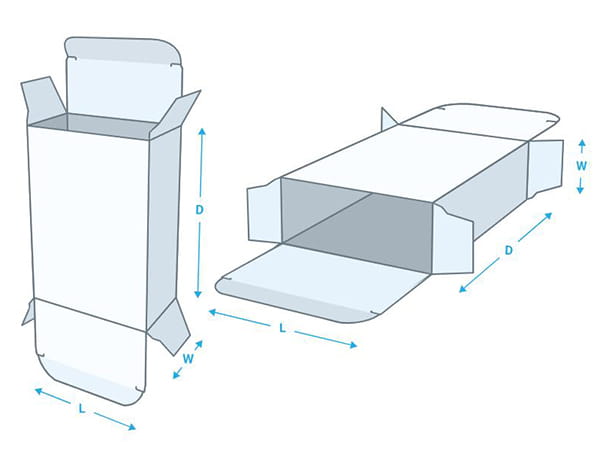 Bottom lock or 1 2 3 bottom box, one side bottom lock panel inserts into the other side.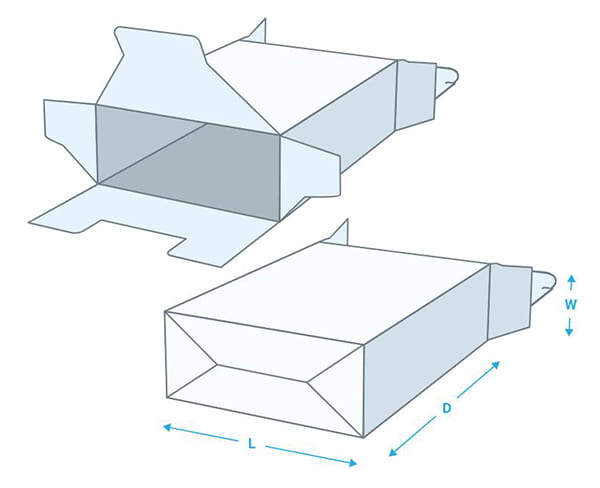 Auto-bottom or auto-lock bottom box, top tucking, bottom self-locking.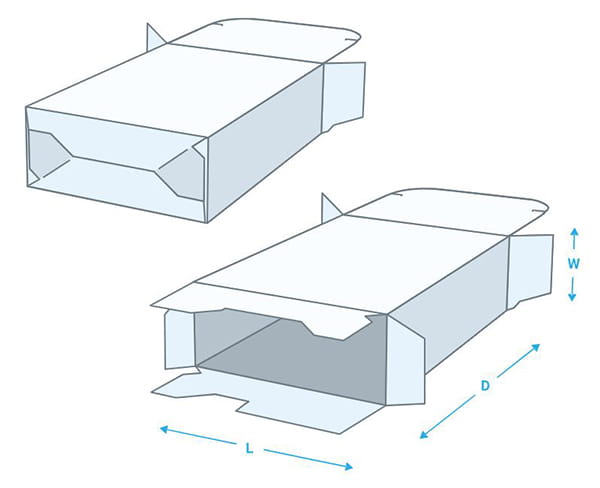 Nowadays, the hotmelt closure partly replaces tuck-in closure in pharma, medicine, and blister cartoning.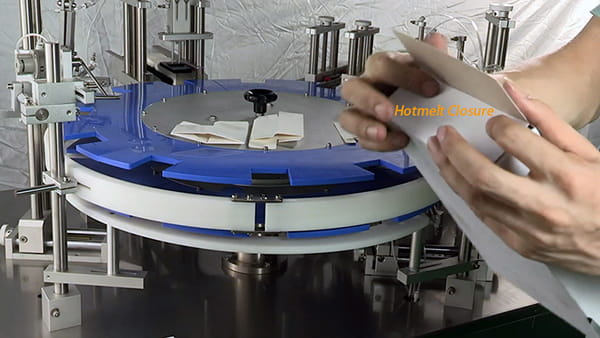 Please tell us which carton closure you need, and we could customize it as you like.
Cartoning Speed
Cartoning speed also involves in the cartoner packing machine classification.
Low Speed: 40-80 boxes/min
This type of cartoning equipment mainly adopts the cam mechanism. Its advantages are a compact footprint, strong adaptability, high convenience, and low cost.
Its carton size changeover is a little complex, and the speed is limited.
Medium Speed: 80-180 boxes/min
Such cartoning equipment mainly applies mechanical & cam mechanisms. Its advantages are relatively stable operation, easy carton size changeover, and extensive application.
But its rotary carton feeder can't adapt to speed changes very well.
High Speed: 180-400 boxes/min
It mainly introduces a continuous motion mechanism, its advantage is high speed.
But it is just suitable for certain product packaging, and its requirements on packaging materials are quite high.
Ultra-high Speed: ≥400 boxes/min
It utilizes advanced mechanical and servo control.
Generally speaking, the cartoner of 60-120 boxes/min is an intermittent motion machine, and the cartoner of 120 boxes/min or more is a continuous motion machine.
For cartoning equipment with leaflet insertion, the cartoning speed is limited by the leaflet folding machine.

At present, the GUK leaflet folding machine is the fastest in the world, its speed is stable at 500 sheets/min.
Because of this, the current cartoning packaging machine with leaflet insertion can just realize 500 boxes/min.
Cartoning Process
The cartoning process means that the cartoner takes a carton blank from the magazine and erects it into a square and seals the bottom, and then vertically or laterally loads content through the top opening or side opening, and finally seals the carton by tucking in the end flaps or pasting hot melt glue.
Industries that benefit from this cartoning process include food & beverage, daily necessities, education, pharmaceuticals, beauty, automotive, chemical and more.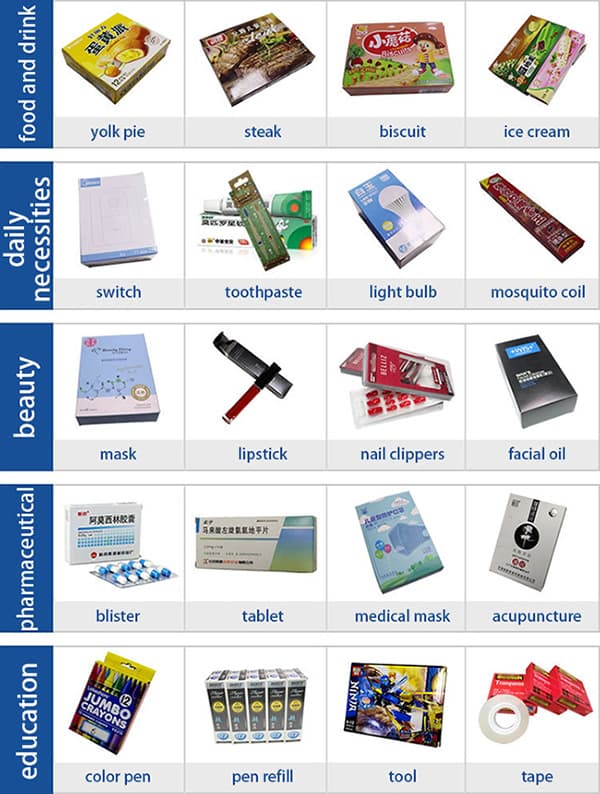 Depending on the number of boxes, the cartoning process includes manual, semi-automatic, and fully automatic. If the number of boxes is less than 10,000, manual cartoning is enough; if the number of boxes is more than 100,000, it is necessary to introduce fully automatic cartoning.
The auto cartoner machine is divided into horizontal cartoner and vertical cartoner. The cartoning process of vertical cartoner and horizontal cartoner is slightly different. Now we will introduce their cartoning processes respectively.
Vertical Cartoner
The workflow of vertical cartoner includes 9 steps:
Erect the carton blank to the starwheel
Fold the bottom dust flaps
Fold the bottom closure panel
Insert the bottom tuck flap
Top load product
Fold the top dust flaps
Fold the top closure panel
Insert the top tuck flap
Output packaged carton
With reference to the video below, you could know these steps more clearly.
The packaged cartons are generally collected on a rotary accumulation turntable, or delivered to a downstream packaging machine via a belt conveyor.
Horizontal End Load Cartoner
The following image displays the workflow of the horizontal end load cartoner.

After the carton blanks are horizontally erected and formed, the erected cartons enter the conveyor belt, and the products move forward on another conveyor belt at the same time.
Next, the following cartoning steps are completed on the two synchronously running conveyor belts.
End Load Product
Fold Two End Dust Flaps OF The Carton
Fold Two End Closure Panel
Insert Two End Tuck Flaps OF The Carton
Output Packaged Carton
This is the basic cartoning process of the side load cartoner, please watch the following video to understand more.
Pizza Cartoner
Our SiroSilo pizza cartoner could pack up to 80 pizzas per minute and supports a wide range of folding carton styles and a wide range of carton sizes.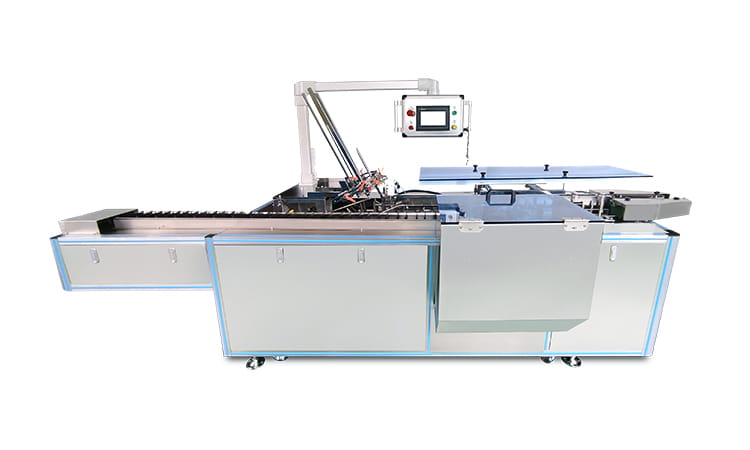 This automatic cartoning machine is also applicable for the packaging of other similar products, such as egg tarts, ice cream, glutinous rice balls, cheesecakes, moon cakes, etc.
PLC and servo motor control enable the equipment to efficiently complete the processes of automatic product feeding, carton box erecting, product loading, batch number printing, carton sealing, and defective carton rejection.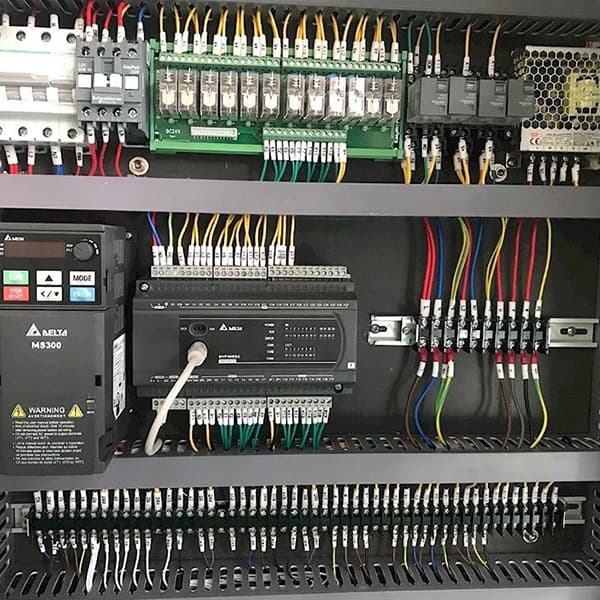 After every manufacturer of pizza or similar products purchases this auto cartoning machine, they could pack delicious pizzas quickly, safely, and smoothly, reducing a lot of labor costs.
Bottle Cartoner
Both vertical cartoning machines and horizontal end load cartoners are useful for packaging bottles & vials.
Let's start by watching a video of a top load cartoner packing bottles.
This vertical rotary cartoning machine even marries an automatic feeding hopper, which truly realizes fully automatic bottle cartoning.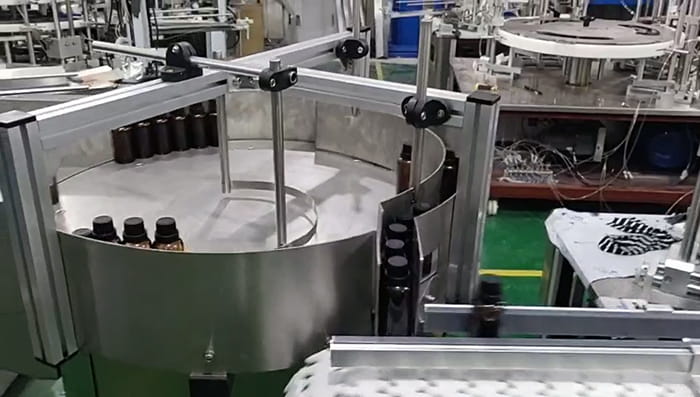 SiroSilo's automatic horizontal cartoning machine has also packaged the facial cream bottles according to a domestic customer's requirements.
The cream bottles automatically entered the bucket elevator of the cartoning machine, with a very high degree of automation.
Both types of machines are ideal for packaging bottles of shampoos, conditioners, facial cleansers, makeup removers, hair dyes, eye drops, mosquito repellents, and more.
Blister Cartoner
SiroSilo automatic blister cartoner has functions such as automatic blister sorting, blister counting, carton forming, blister loading, and carton sealing, its fastest speed could reach 100 CPM. You could manually adjust the carton magazine according to the size of your carton, which is convenient and fast.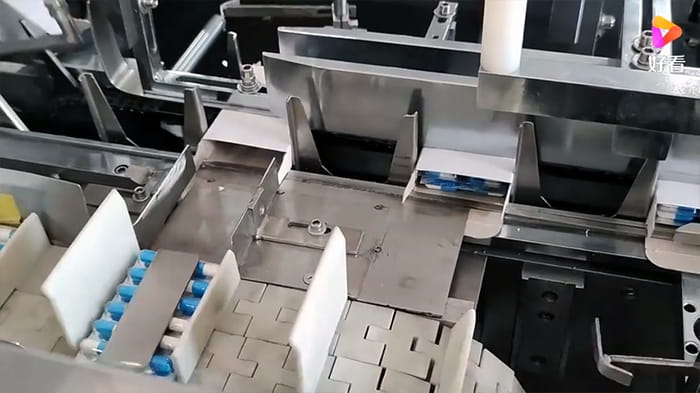 The machine is suitable for the cartoning of one, two, three, or more layers of tablets, lozenges, capsules, suppositories, and pill blister packs, and also for the cartoning of blister pouches.
Based on the photoelectric eye monitoring the motion of each part, if there is an abnormality during operation, it could automatically stop and display the reason, so as to eliminate the fault in time.
You could use this machine alone, or connect it with the upstream blister packaging machine and the downstream case packing machine and strapping machine to form a packaging line.
Soap Cartoning Machine
The soap cartoning machine could automatically push the soap bars into a small folding carton.
There are two toothed chains under the machine to transport the soap bars and the erected carton respectively, when both toothed chains reach the cartoning station, a set of push rods inserts the bar into the carton.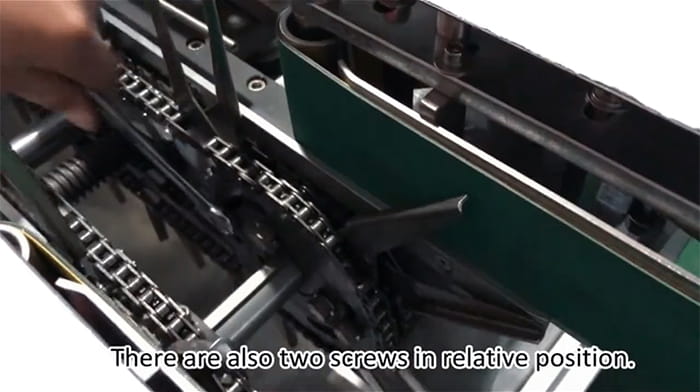 This kind of small folding carton mainly has three sealing styles: tuck-in, snap lock bottom, and hot melt adhesive.
There are two types of soap cartoners, intermittent motion cartoner, and continuous motion cartoner. The world's most advanced continuous motion soap cartoner has a cartoning speed of more than 1000 CPM.
SiroSilo Industrial, a Chinese cartoner manufacturer, could also provide these two types of soap cartons, but the maximum speed could only be 300 CPM.
Toothpaste Cartoning Machine
The toothpaste cartoning machine is suitable for putting toothpaste, ointment, hair dye, facial cleanser, conditioner, mustard, and other squeeze tube products into cartons, and sealing the cartons by tuck-in flaps, lock bottom, or hot melt glue.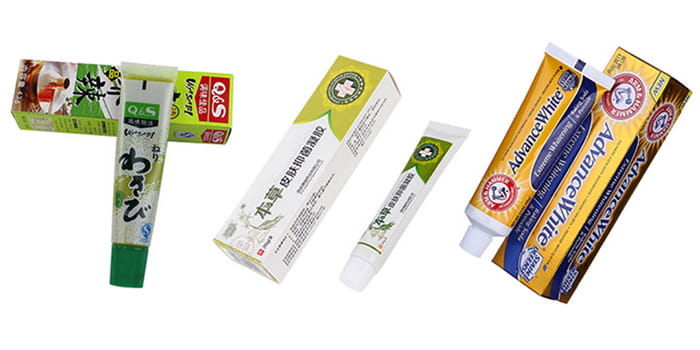 The machine integrates the functions of carton erecting, toothpaste tube loading, code printing, flap folding, and carton sealing.
It is capable of running independently, and it is also linkable with a labeler, tube filling and sealing machine, blister packaging machine, heat shrink wrapper, case packer, and strapping machine to form a packaging line.
Some customers need to add an automatic toothpaste feeder and a leaflet inserter. As long as you propose, we could customize it for you.
Sachet Cartoning Machine
A sachet cartoning machine is a type of packaging machinery that automatically packs sachets of granules and powders into folding cartons.
It could help you greatly improve the efficiency of sachet packaging and could maintain a fast-running state smoothly and tirelessly.
Generally speaking, this kind of cartoning equipment always co-works with leaflet folding, conveying, and detection equipment to run together, and it will also cover a defective carton rejection function, ejecting the empty carton automatically.
Pouch Cartoning Machine
On August 16, 2016, a Malaysian customer's snack pouch cartoning machine was tested before delivery.
We prepared a variety of snack pouches of different sizes and shapes to put into the bucket conveyor.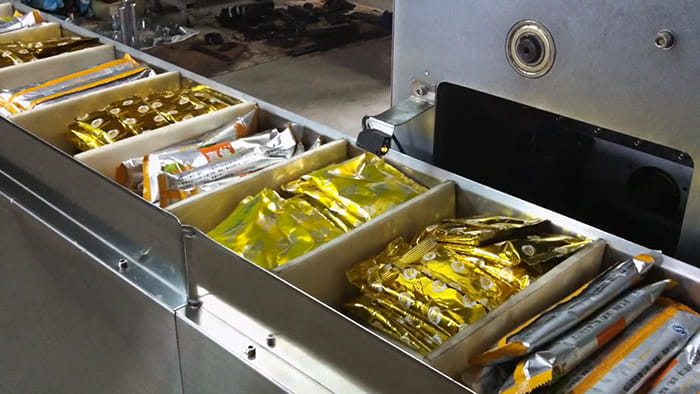 The testing effect has been partially presented in the following video, which is also shared with the customer for confirmation before delivery. The customer is very satisfied and agrees to deliver the horizontal pouch cartoner.
Biscuit Cartoning Machine
SiroSilo Industrial has customized a packaging line of stick biscuits for an Egyptian customer, this packing line includes an HFFS flow wrapper and a horizontal end load machine, the horizontal biscuit cartoning machine applies met adhesive to seal boxes.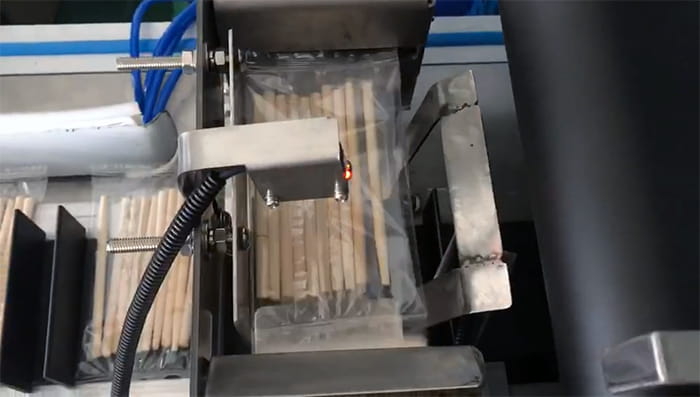 When testing the machine before delivery, we took the video below for the Egyptian client's reference.
Cartoning Line
The cartoning line generally consists of cartoning equipment and some upstream/downstream equipment.
On Jun 23, 2021, a Dutch client sent an Email to us.
He requested us to customize a rotating small vertical cartoner for packaging plant seeds, he'd like to pack the cartons with top filling and hot melt closing.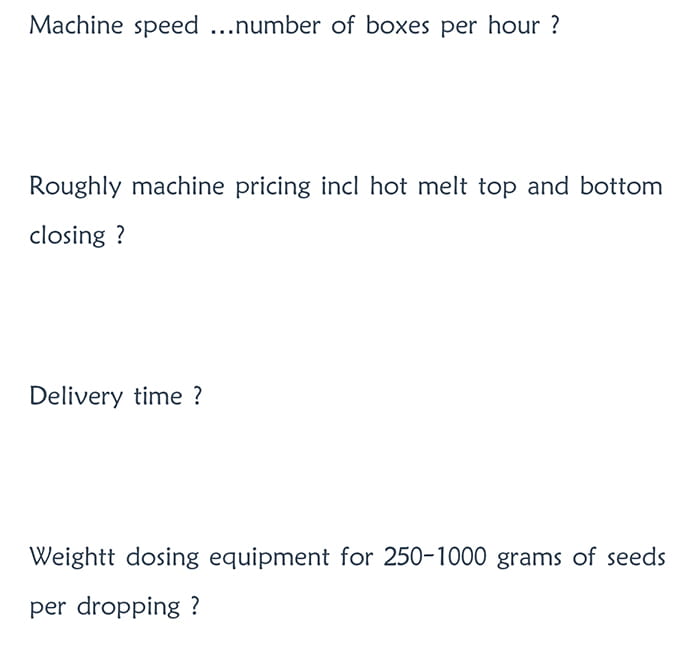 This Dutch client needs to add weight dosing equipment for dropping seeds, 250-1000 grams each time.
According to this Dutch client's requirements, we designed a weighing and cartoning line for him.
This cartoning line includes the following equipment:
Vibration Feeder
Z-shaped Conveyor
Multihead Weigher
Working Platform
Vertical Cartoning Machine
Packaged Carton Conveyor
It is similar to the multi head packing machine in the video below.
If the packed box no longer needs subsequent packaging, you can add a rotary accumulation table behind the packaged carton conveyor, arrange workers to organize the packed box;
If the packed box needs subsequent handling, then you can connect the packaged carton conveyor to the downstream labeling machine, shrink wrap machine, etc.
Cartoning Machine Manufacturers
There are many well-known cartoner machine manufacturers abroad, the picture below lists the heavyweight players in this niche.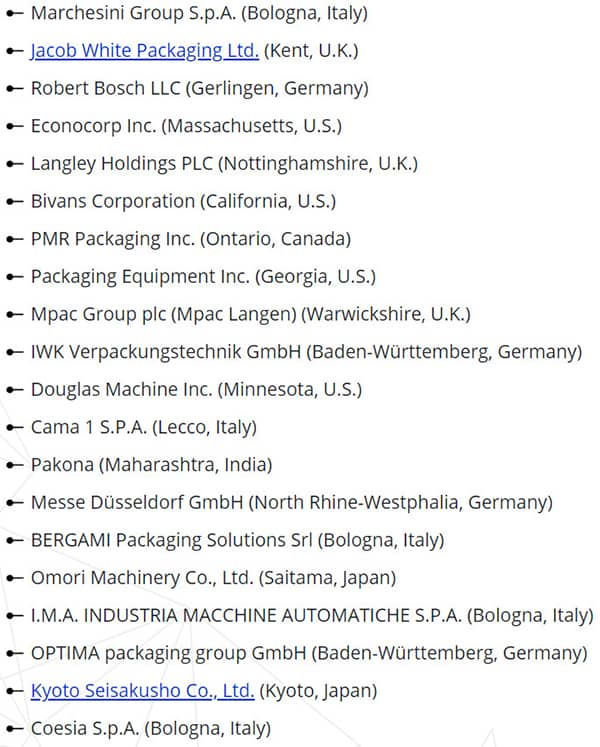 Judging from the numerous cartoner packaging machine manufacturers in China, China is undoubtedly a major supplier of cartoning equipment.
Compared with foreign cartoning equipment, especially Italian and German brands, China's cartoning equipment has a certain gap in terms of speed, manufacturing precision, and control technology.
However, as the Chinese government advocates the transition from 'Made in China' to 'Create in China', and with the improvement of China's domestic control technology, the gap is gradually shortening, and the Chinese cartoner's quality has been able to meet some mid-to-high-end customers' needs.
Cartoning Machine Price
Speaking of the cartoning machine price, it mainly depends on its type, cartoning speed, custom functions, and brand.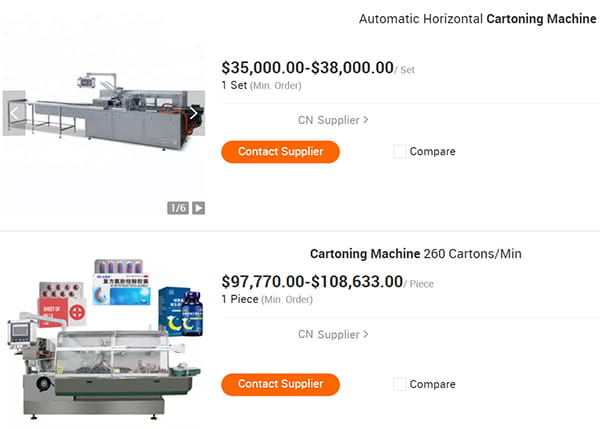 Generally speaking, the horizontal cartoning machine is more expensive than vertical cartoning machine;
The continuous motion cartoner is faster than the intermittent motion cartoner, so the former one's price is higher than the latter one;
If you want to add custom functions such as code printing, leaflet inserting, labeling, hotmelt closure, etc., the price will also increase;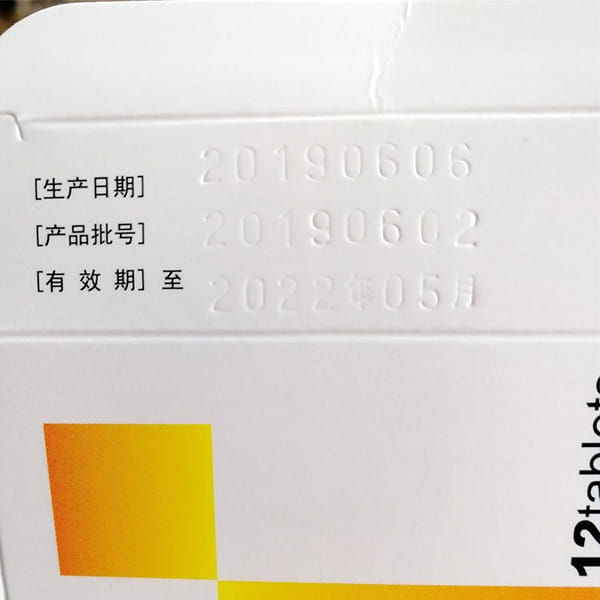 European and American cartoner packaging machines have long development history & excellent quality, they are more expensive than Asian ones.
In any case, the quality of China's cartoner packaging machines is constantly improving.
Many Chinese manufacturers are taking the road to quality development, and SiroSilo Industrial is such a manufacturer.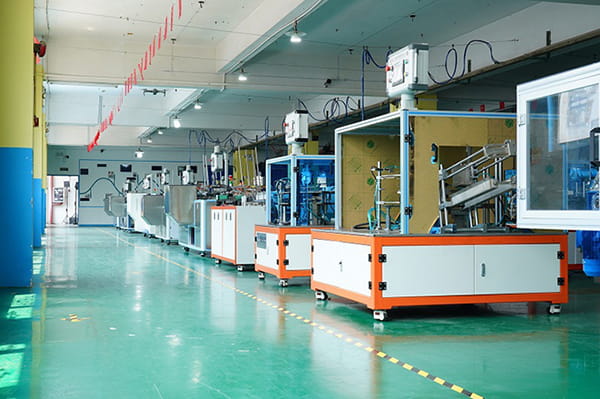 If you plan to purchase a cartoner packaging machine, welcome you to talk with us, whether you end up buying a machine from us or not, you will certainly benefit from our communication.
Email: info@sirosilo.com
WhatsApp: +8617312124727