Box Folding Robot
The box folding robot is born out of time.
Its speed is slower than the conventional box former, but it erects multiple boxes of different sizes without changeover.
Traditional box erector machine, regardless of vertical case erector or horizontal case erector, only folds and erects a single-specific carton in one cycle, replacing cartons of other sizes requires manual adjustment.
For companies that have a wide range of carton sizes, since frequent changeover is required, the traditonal box forming machine can't fully release its speed advantage, and frequent changeover relies on human intervention highly.
The cobot case erector uses three-dimensional coordinates to locate different carton blank magazines, thus erecting several cartons of different sizes in one run.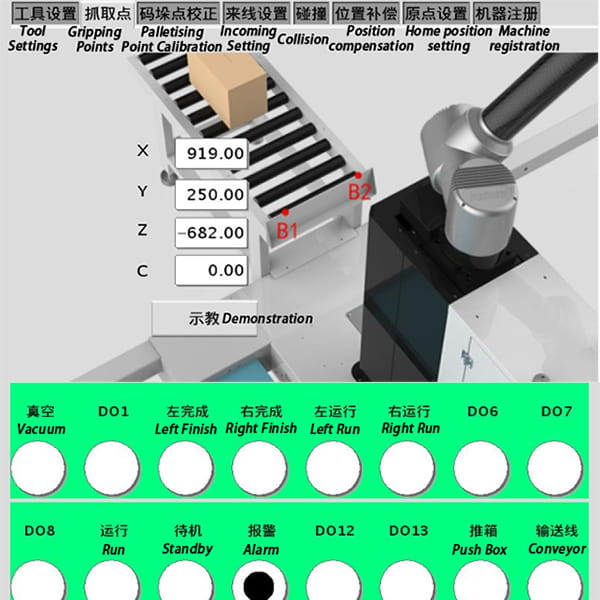 No matter a traditional box former or a robot case erector, the final choice depends on your own needs.
If your carton size is single, the speed requirement is high, then choose the traditional box forming machine;
If your carton size range are much wider, the speed requirements are not high, then select the robotic box erector.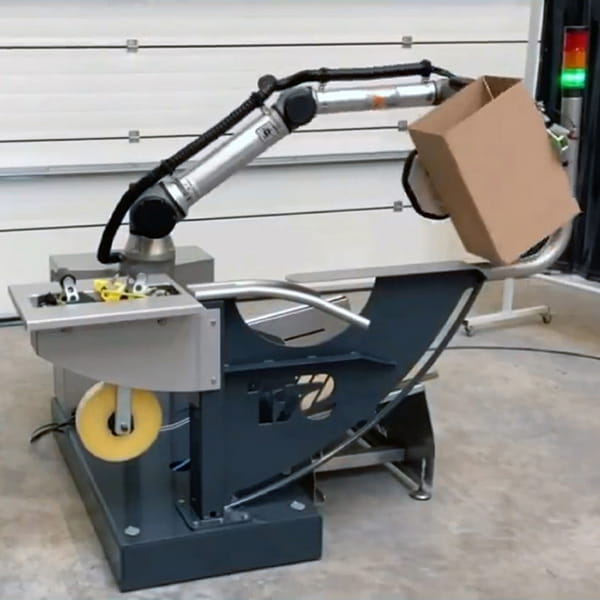 Sirosilo Industrial can customize both two types of case erector according to your production scenario, you are welcome to contact us by Email or WhatsApp.
Email: info@sirosilo.com
WhatsApp: +8617312124727
What is a Box Erector?
The box erector is also called automatic case erector bottom taper, which can convert the flat cardboard box blank into a formed carton with sealed bottom & open top.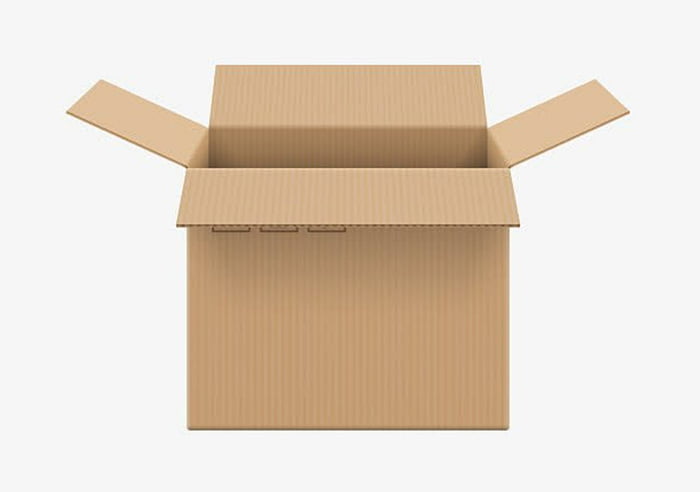 It completes the box blank absorbing, box forming, bottom flaps folding, and bottom sealing during the operation.
This erector is a popular packing machine in modern enterprise, it is linkable to the upstream primary packaging machine, such as cartoner and FFS machine;
And it can also connect with downstream case packer, automatic carton sealing machine and palletizing machine.
How does a Case Erector Work?
The following five steps describe the case erector working principle in details. After reading, you will know how a box erector work.
Place a certain number of carton blanks into the blank magazine.
Start the carton erector, the machine first adsorbs a carton blank.
Unfolds the carton blank into a rectangular shape.
Automatically fold bottom inner & outer flaps, and seal the middle seam between two outer flaps with tape or hotmelt glue, the box is thus formed and its top is open.
The formed & bottom-sealed carton then forwards to the case packing equipment on conveyor, and then into the sealing line to seal the top.

What is the Use of Case Erector?
Food, pharmaceutical, beverage, tobacco, daily chemical, electronic and other industries often use cartons to package products.
By manual folding cartons, not only time-consuming but also increase labor costs, the role of the case erector, is to replace the human being to fold and erect cartons.
After introducing case erector to these industries, it could quickly fold and erect large quantities of cartons.
On conveyor belt, these erected cartons go ahead to the downstream box packing and automatic box closing machine, which greatly improves the packaging speed and efficiency, and significantly cuts labor costs.
Conventional Case Erector
The conventional case erector consists of frame, carton blank magazine, main drive, blank unfolding unit, bottom flaps folding unit, guide rail, tape applicator or hot melt gluing unit, pneumatic control system, electrical control system and so on.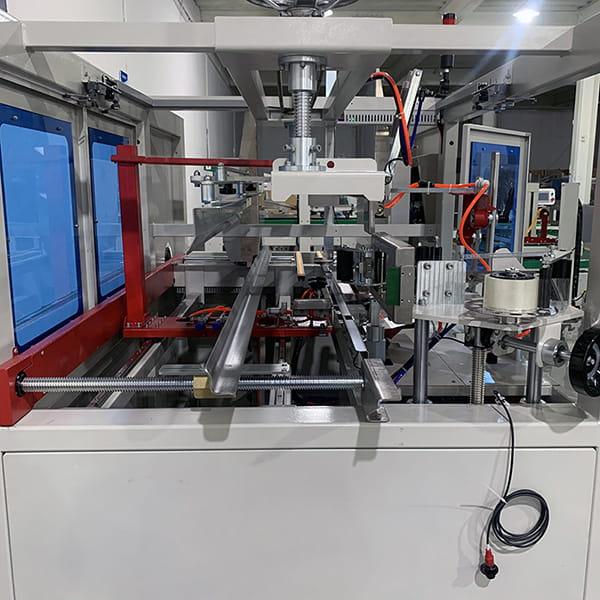 Its structure is more complicated, and it's more time-consuming and labor-intensive to maintain compared to the robot box ererctor.
Box Erector Robot
Sirosilo Industrial supply two types of box erector robot, one is 4-8CPM programmable robot, and the other is 30CPM non-programmable robotic arm.
4-8CPM Box Erector Robot
4-8CPM programmable robot box erector has the following features.
Safe & Stable
Work side by side directly with humans without the use of safety fences for isolation, high degree of reliability and safety.
Support 10 levels of collision detection and sensor safety detection.
Provides 16 safety I/O interfaces without loss of safety functions in the event of a single failure.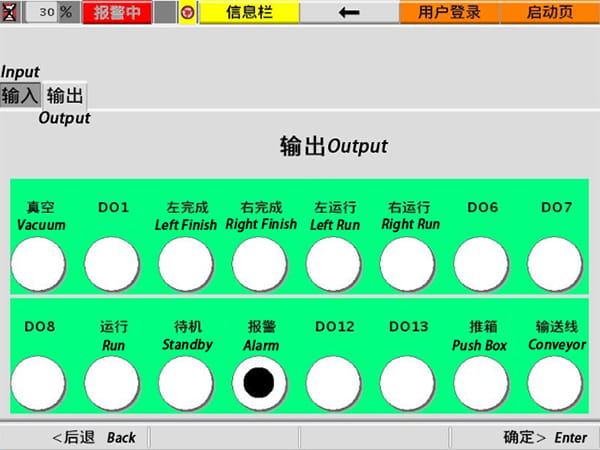 No drop in power failure, the product is safe and stable.
Flexible Deployment
Integrated design, lightweight and flexible, small footprint.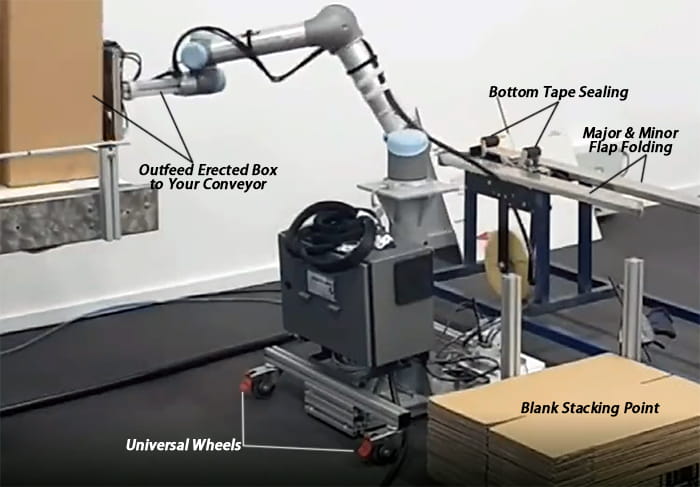 Workstation deployment of new tasks, simple and fast set up, high efficiency.
Easy Programming
Half an hour to master the programming process, one hour to complete the simple programming.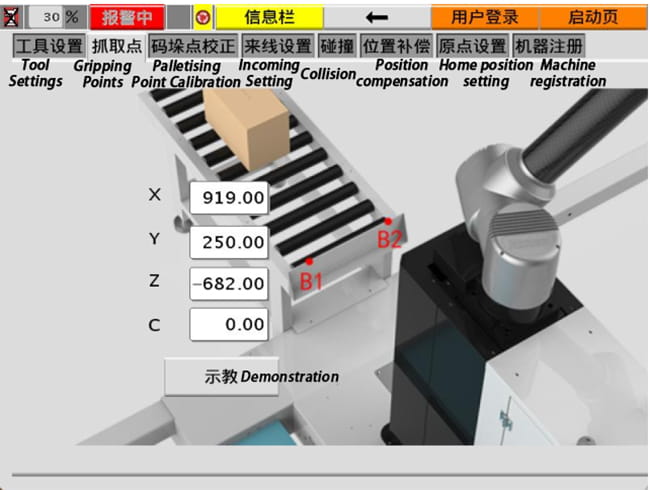 Visual programming is simple and efficient, and the robot can be easily operated without proficiency in programming.
Flexible Production
A variety of functional scenarios can be quickly switched, and human-robot collaboration, dual-robot collaboration, multi-robot collaboration, etc. can be used to achieve flexible production.
Wide Application
Widely used in food, medicine, 3C, daily chemical, e-commerce and other industries.
30CPM Robotic Arm Carton Erector
This robotic arm carton erector, with a frame made of full carbon steel, abrasive blasting surface treatment and a net weight of 620 kg, looks solid.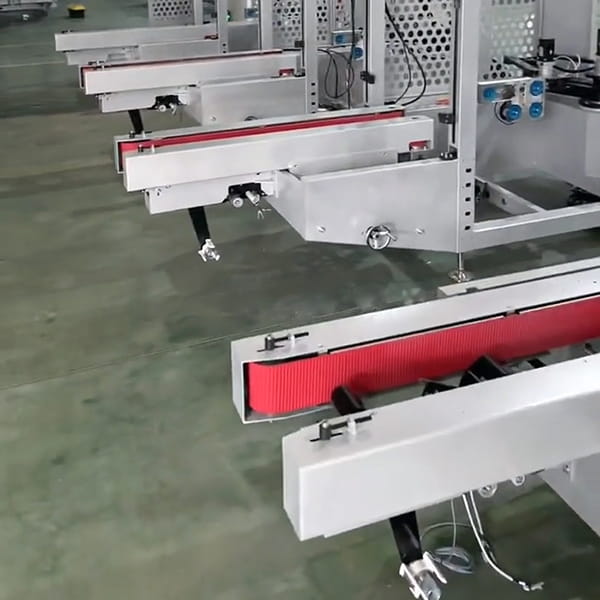 Tilting non-powered carton blank magazine, which can replenish carton blanks at any time.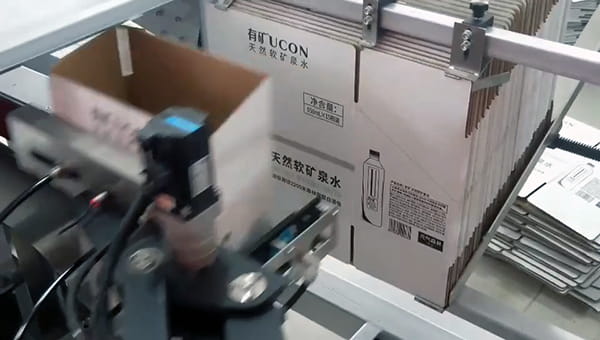 5 suction cups adsorbing carton blanks at the same time, with stable absorbing box, effectively ensuring that the carton does not fall off.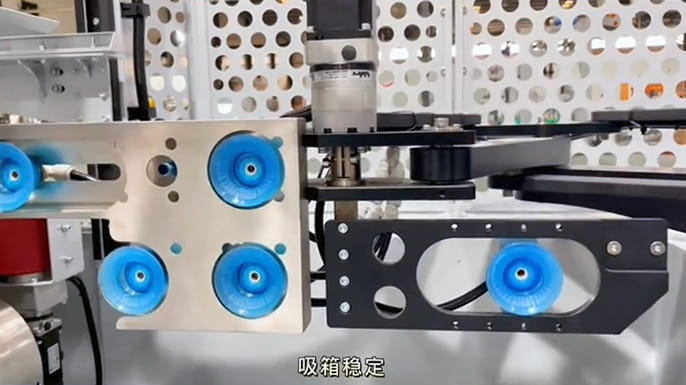 5 servo motors with mature and stable performance, 3 servo motors control the robot, clean and sharp blank erecting, 2 servo motors control the drive belts, stable and reliable carton conveying.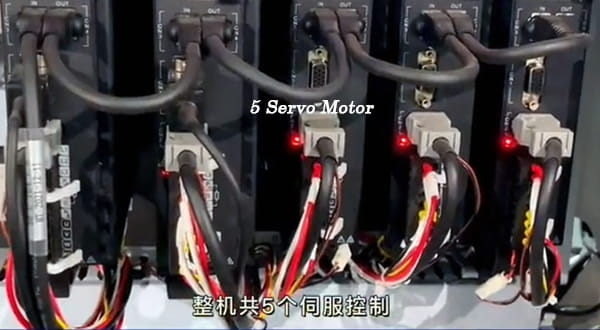 High quality pressure sensitive tape applicator, the tape fits better on the surface of the carton, more beautiful and flat bottom sealing.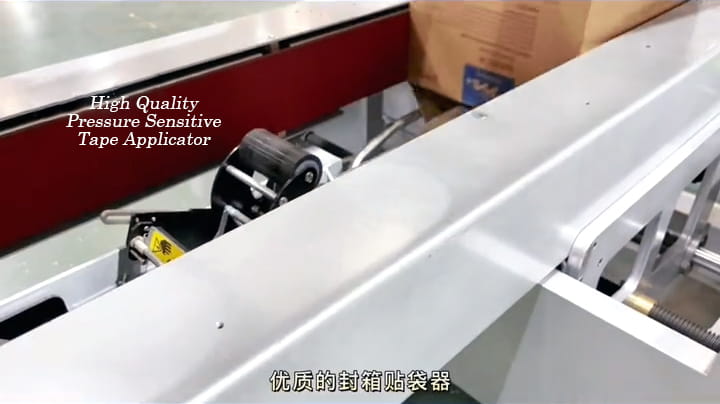 Simple operation and fast speed, erecting 25-30 cartons per minute.
Fast carton size changeover, averaging 2.5-3 mins, and with one-touch control on the touch screen.
Touch screen menu includes 'Home', 'Manual Operation', 'Parameter Setting', 'Fault Record', 'Products Setting', 'Switch Products', etc. It is very convenient to control machine operation.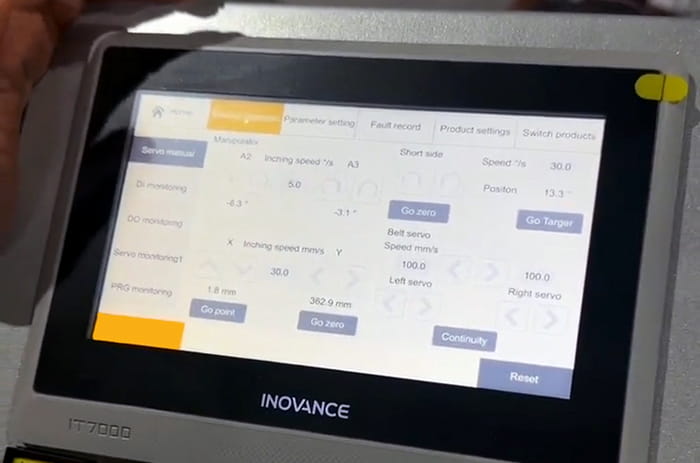 Pros and Cons of Box Folding Robot
No machine is flawless, and the box folding robot is no exception. What are its advantages and disadvantages respectively?
Pros of Random Robotic Case Erector
The cobot case erector has the following 7 advantages.
Small Footprint
Machine footprint is a frequent concern for consumer goods manufacturers, who plan their machine layouts based on the footprint of each type of machine on the packaging line.
A simple robotic case erector takes up less space than a traditional box folding machine with more mechanical components.
Stronger Compatibility for Blank Quality
While traditional carton erectors require high quality cartons, collaborative robot case erectors can easily handle even slightly deformed cartons in high humidity, because they use soft, high suction vacuums to unfold carton blanks.
Flexibility
While conventional box formers take a long time to change carton sizes, cobot case erectors can sequentially absorb and erect many different sizes of cartons without changover.
And the robot case erector supports a wide range of carton sizes, depending on your needs.
Easy Operation
You may think that a programmable robotic box erector requires programming expertise to operate, but that's a misconception.
SiroSilo Industrial offers a robotic box erector with simple and efficient visual programming that can be mastered in half an hour of learning and easy programming in one hour.
Quilter
Because of the simple structure of the robot case erector, which consists of fewer mechanical parts, the motion of the erecting process is almost in the air, and only the bottom sealing is in contact with the tape applicator, resulting in a low noise level.
No Changeovers
No changeover is a particularly significant advantage of the box erector robot, as it increases machine uptime and avoids downtime due to carton size changes.
Less Maintenance
The robot consists of fewer parts, which reduces the probability of component failure and reduces the time spent maintaining the machine.
Cons of Case Forming Robot
The most significant disadvantage of case forming robot is the slow speed of erecting cartons, only 4-8 cartons can be formed in a minute.
If your daily demand for cartons is very large and the speed requirement of erecting boxes is very high, we recommend you purchase a non-programmable robot arm case erector, with a speed of up to 25-30 boxes per minute and a carton size changeover time of as little as 2.5-3 minutes.