Cardboard V Grooving Machine
Whether you are creating customized cartons or designing attractive gift boxes, the cardboard V grooving machine could be your good helper, helping you complete projects faster and with higher quality.
But there are various types of cardboard grooving machines on the market, how to choose the one that suits you best?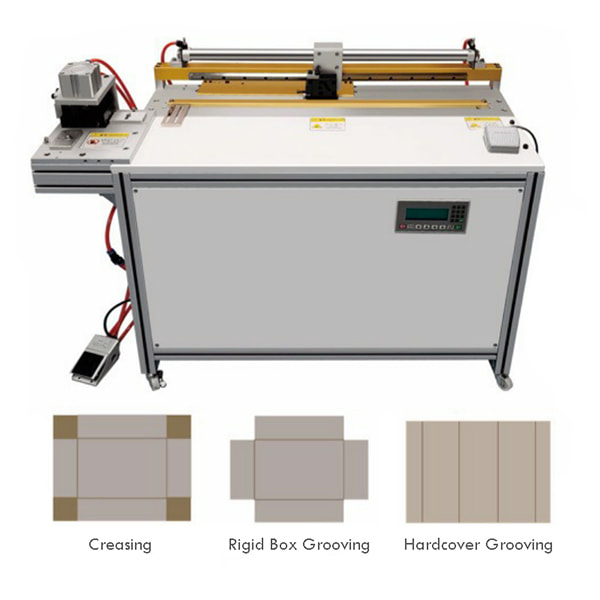 Read this guide to buy your dreamy cardboard grooving machine for box making.
Definition
The cardboard V groove cutting machine is a standard piece of packaging equipment in the gift box industry, its blades remove excess fibers from the cardboard sheet surface along a designed path, forming V grooves.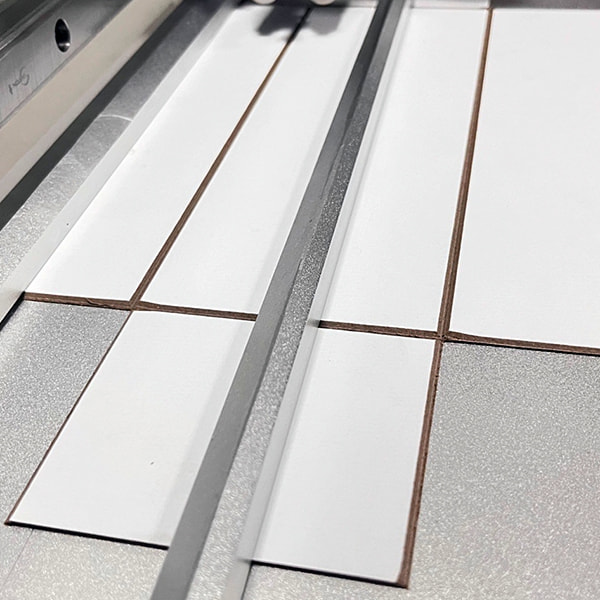 With these V grooves, the cardboard is foldable along them to form a three-dimensional cardboard box.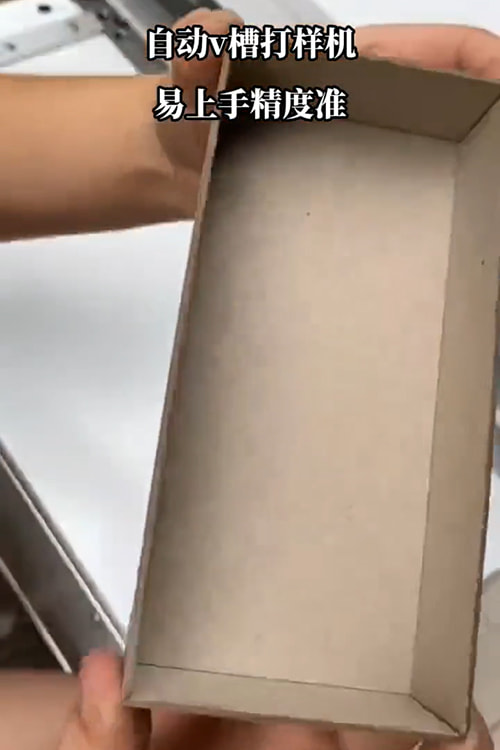 The function of the cardboard groover machine is similar to that of the traditional creasing machine, but compared with the latter, it has the following advantages:
Sharp edges & corners, a simple & beautiful appearance after forming.
Rebound force reduction of the paperboard for anti-deformation.
No need for a pre-folding process and post-gluing is more convenient.
Application
Manual cardboard grooving machines are suitable for manual grooving sample boxes, helping to develop innovative packaging designs, gift box prototypes, and rigid box samples.
An automatic cardboard grooving machine is useful for rigid box making, such as luxury boxes, mobile phone boxes, wine boxes, tea boxes, shoe boxes, etc.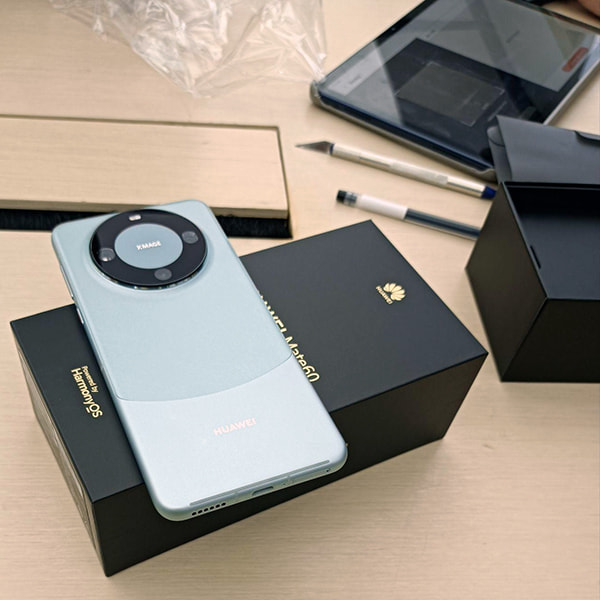 Types
There are 3 types of V grooving machines for cardboard:
Manual
Semi-automatic
Automatic
Manual
The manual V type cardboard grooving machine is the best choice for sampling and small-volume production of gift boxes, handicraft boxes, luxury boxes, wine boxes, and mobile boxes.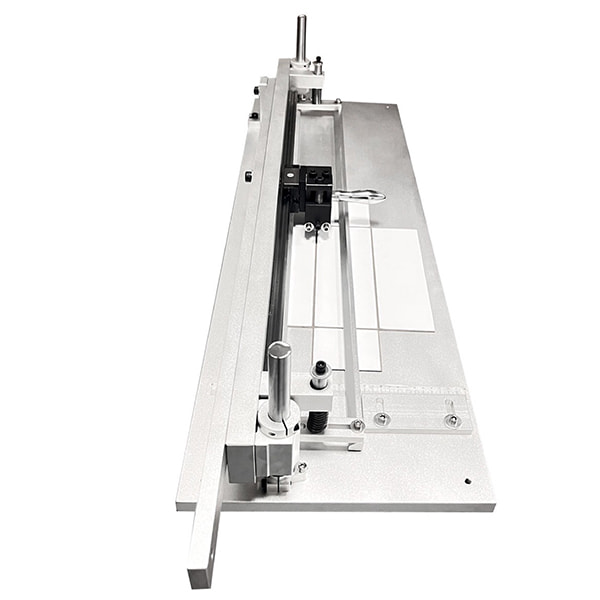 Its compatible carton materials include white cardboard, gray cardboard, MDF (Medium Density Fiberboard), and the effective stroke is 700mm.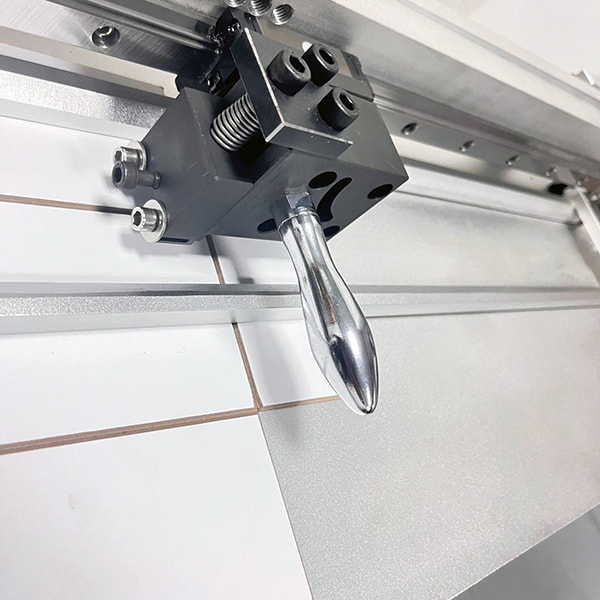 With this machine, grooving efficiency is at least 5 times higher than that of artificial, and the grooves are neat and even.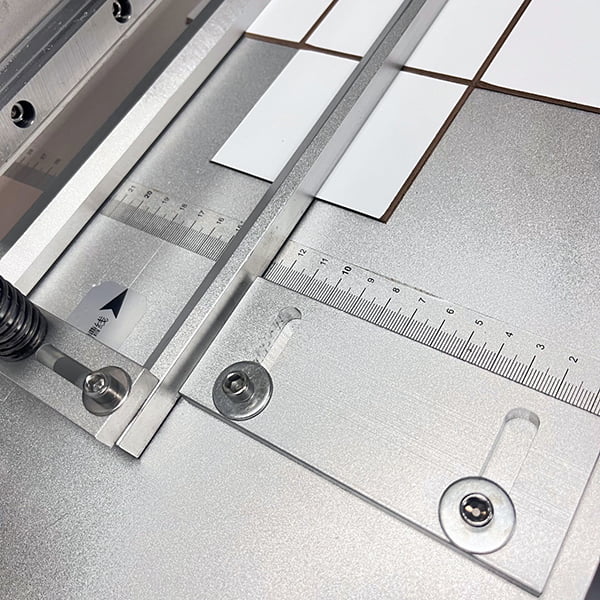 SiroSilo manual V grooving machine for cardboard is very popular among foreign customers, it is because of the following features: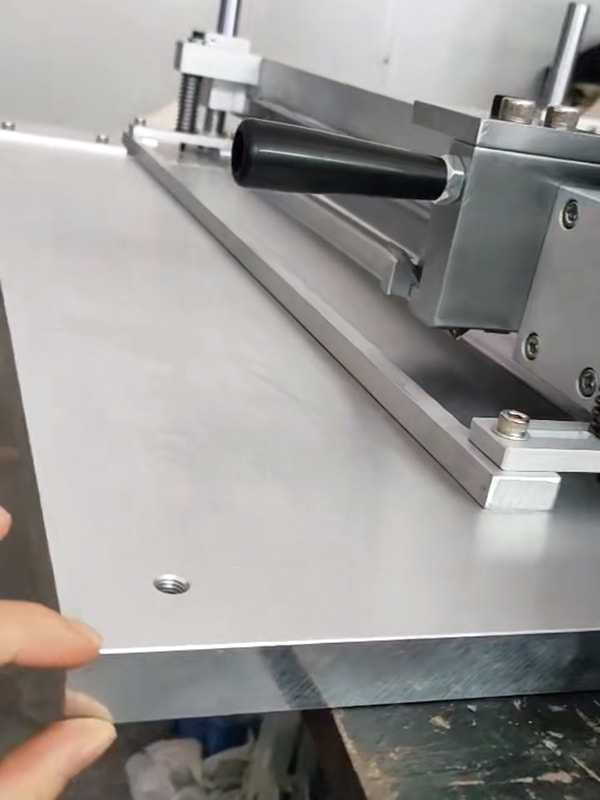 Compact structure, small footprint, and lightweight;
Simple operation, anyone can use it skillfully after 0.5h training;
No electricity, high safety;
2mm thick pure aluminum base to ensure grooving accuracy;
Grooving size tolerance ±0.03mm;
Tungsten steel grooving blade, high hardness, rust-resistant, and wear-resistant.
Semi-Automatic
A semi automatic grooving machine for cardboard is useful in prototyping gift boxes & rigid boxes, and some customers also use it for small-batch rigid box grooving.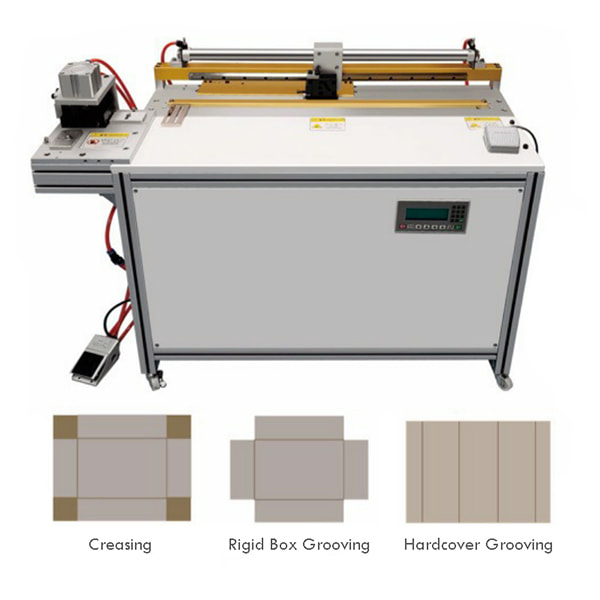 With high-precision slide rails, a high-pressure output rodless piston cylinder, and an aviation aluminum workbench, it ensures high grooving accuracy and a good prototyping effect;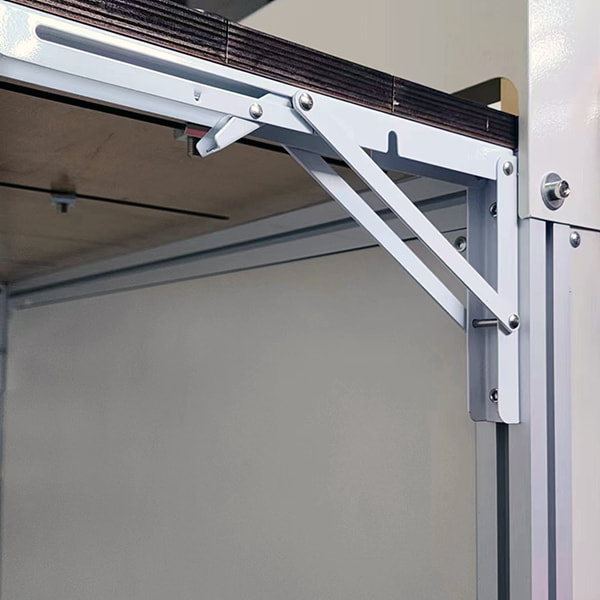 Its automation lies in corner cutting, cardboard sheet pressing, and V-groove cutting, the latter two actions must be completed artificially on the manual type.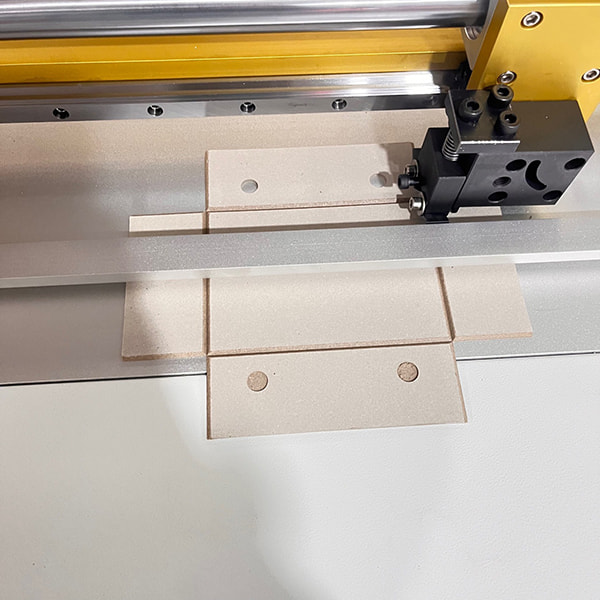 The photo below displays its program control screen.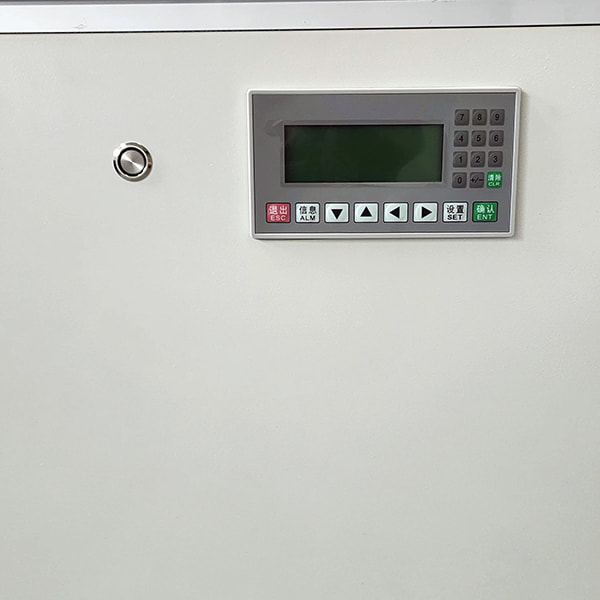 You can adjust parameters on it, such as cutting time and stroke, and the control is very convenient.
As the cutting angle may change frequently in real production, the machine blade holder is very user-friendly, with fast blade changeover and high stability, minimizing downtime.
Furthermore, this machine is capable of grooving 4mm thick MDF, the same thickness size supported by Kolbus NM 101 of Germany:
For more info about it, please contact us via Email or WhatsApp:
Email: info@sirosilo.com
WhatsApp: +8617312124727
Automatic
The automatic cardboard grooving machine cuts grooves in batches for cardboard & MDF sheets.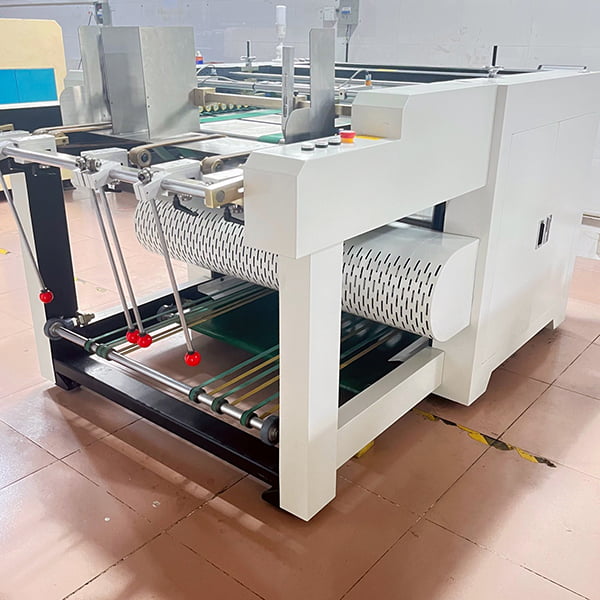 This machine transports sheets to the surface of a 600mm diameter drum through the conveyor belt first;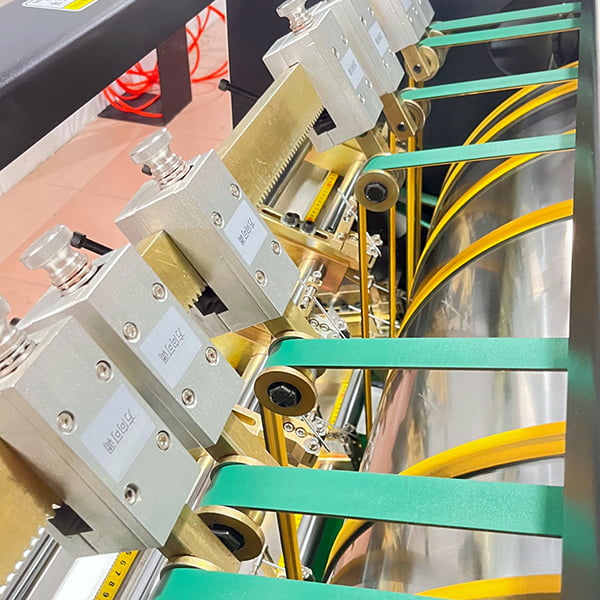 During drum rotation, the cardboard or MDF sheets pass through the diagonally opposite cutter blades to form grooves.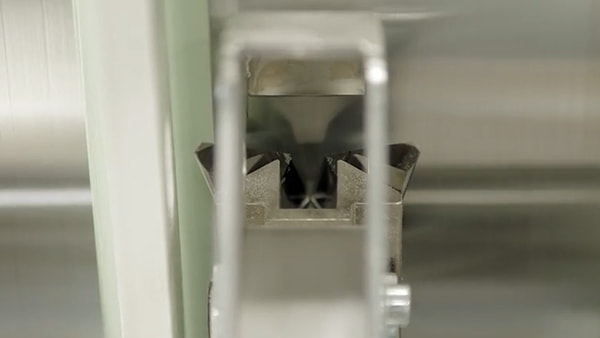 It is an essential equipment for the mass production of rigid boxes and gift boxes.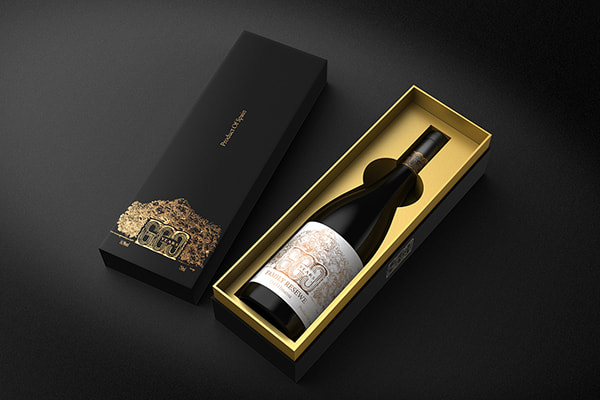 SiroSilo automatic cardboard V grooving machine adopts a new automatic correction combination (belt, anti-deflection wheel, blank magazine).
Thus you could directly place the sheets into the blank magazine and these sheets are automatically corrected before passing through the V-groove cutter, ensuring the accuracy and uniformity of grooving.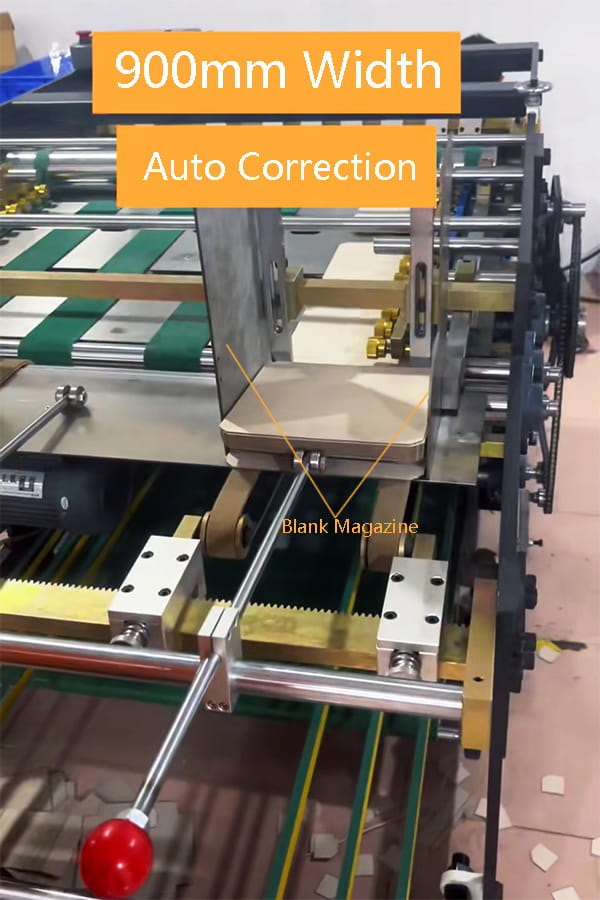 The groove blade holder introduces a unique structure design, which ensures:
No error in grooving;
The cardboard does not shake back and forth;
Avoid damage to the blade holder & drum during debugging.
Imported tungsten steel cutting blades ensure long grooving life and excellent grooving effect.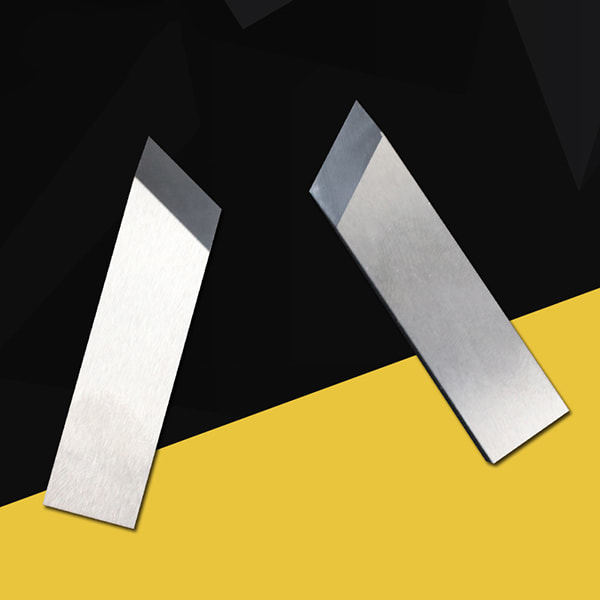 In addition, this type of cardboard V groove cutting machine automatically cleans waste materials after grooving and collects them, the recycled waste materials can pay part of your electricity bill after being sold.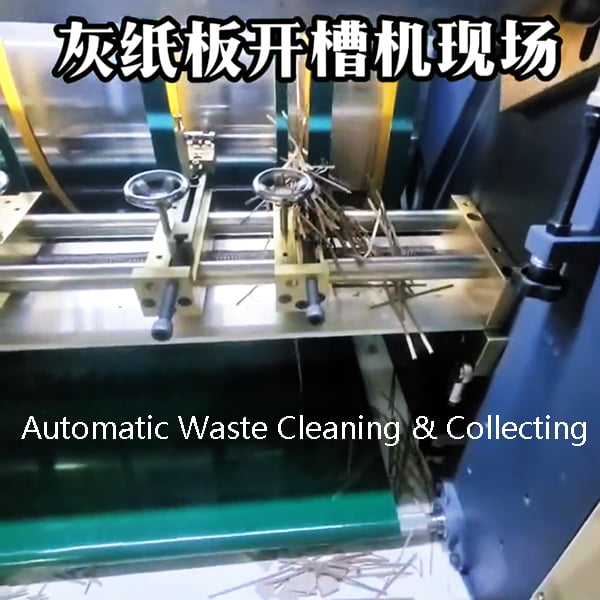 Imported high-quality transmission bearings ensure that the machine operates without noise or eccentricity at high speeds.
Price
In the Chinese market:
The manual cardboard v grooving machine price is US$500-1,000;
A semi-automatic cardboard grooving machine costs US$1,000-2,000;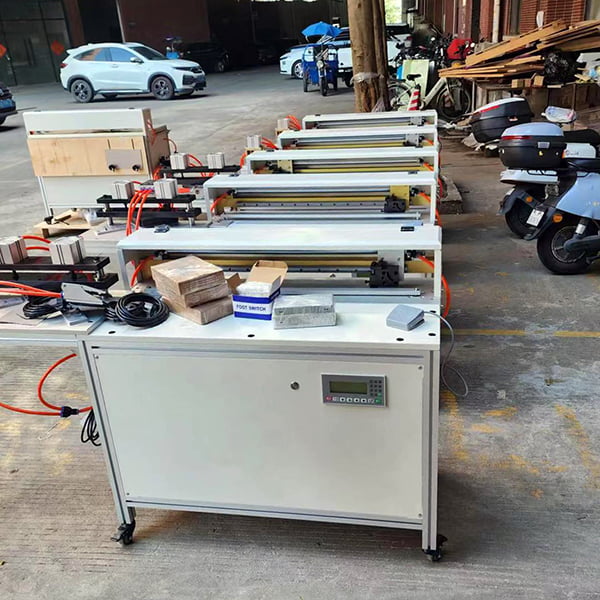 An automatic rigid box grooving machine price is US$25,000-35,000.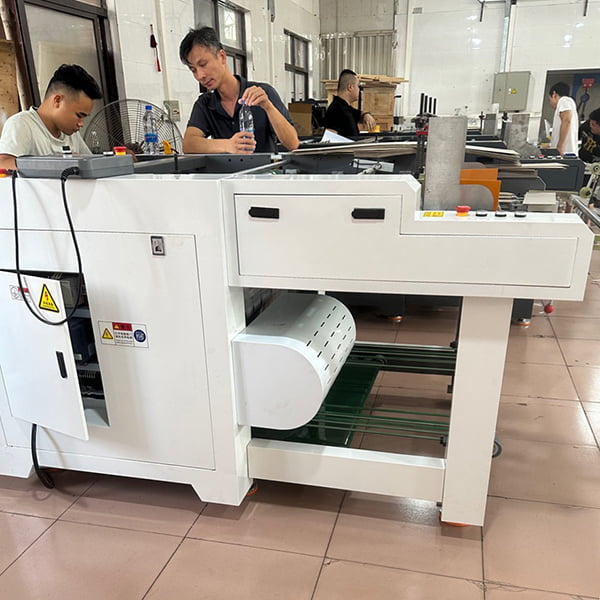 Cardboard Grooving Machine Choice
To purchase a suitable cardboard V grooving machine, you need to consider the following four points in advance:
Cardboard Size
Cardboard Thickness
Speed
Budget
After confirming these four points, you can narrow the search scope and find your favorite rigid box grooving machine faster.
The next step is to find the right supplier in the global market.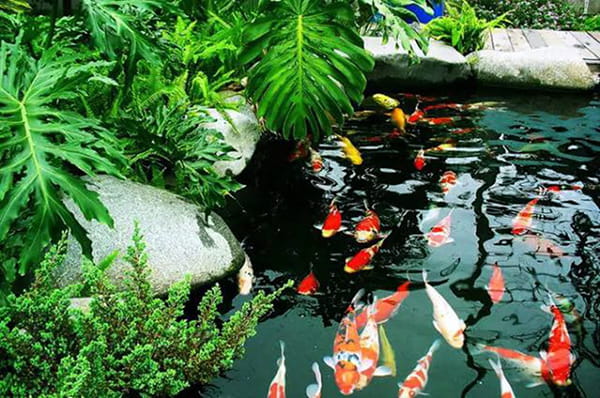 Now that you have read this far, contact us for a try.
Email: info@sirosilo.com
WhatsApp: +8617312124727